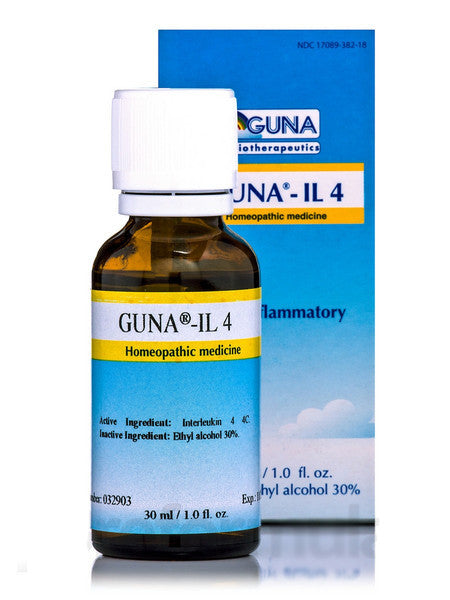 Guna
Interleukin 04 (IL4) 15CH - Drops
£17.76
Biological Functions:
Proliferation of B lymphocytes. Synthesis of IgG and IgE. Inhibition of pro- inflammatory cytokines.
Indications:
For regulating inflammation. Anti-allergic action both in treatment and in pro- phylaxis (for restoring the balance of the immune system). Asthma, dermatitis, allergic rhinitis. Adjuvant in desensitizing treatments.
In vaccination therapies it improves individual response.
Dosage:
15-20 drops twice a day (standard dosage).