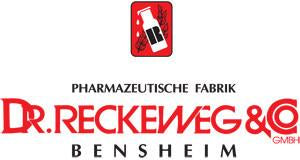 Reckeweg
Dr Reckeweg Combination Tissue Salts - BC-1
£10.55
Anemia signifies a decrease in hemoglobin in the blood to levels below the normal range. It may be caused by a decrease in red blood cell production, increased red cell destruction, or blood loss.
Signs of anaemia include fatigue, symptoms associated with poor digestion, general wasting, neurasthenia, mental/physical depression and worry. 
Dosage of Combination Salts:
Suggested dosage for Children and Adolescents:
0 to 1 year: 1 tablet
1 to 6 years: 2 tablets
6 to 10 years: 3 tablets
10 years and older: 4 tablets
Acute cases: In general, administered every 15 minutes, half-hour, hourly or in 2-hour intervals, as required, depending on the intensity of the symptoms. 
Subacute cases: 3-4 times a day for a relatively extended period of time. 
Chronic cases: 2-3 times a day for a relatively extended period of time.
Infants: 1 tablet at a time, dissolved in some warm water. 
More than one salt can be taken concurrently; use in alteration. 
Combination salt tablets should be allowed to dissolve under the tongue. Note: The salts are lactose based (milk and sugar) 
Composition: Calcarea phosphorica 3X, Ferrum Phosphoricum 3X, Kali phosphoricum 3X, Natrum muriaticum 6X
Understanding the Composition: 
Calcarea phosphorica: This salt is indicated when blood cells are too few in number. This remedy will provide new blood cells to the system. It acts as a nutritive and restorative for the system. it is especially useful for children and during convalescence. Severe Pains, fixing pains, pains are worse at night. 
Ferrum phosphoricum: This tissue salt is recognised mostly as an oxygen carrier. In an anaemic situation hemoglobin may be deficient. This salt can aid in forming new cells by bringing oxygen to new blood cells. It is the primary first aid remedy for haemorrhage. Ferrum phosphoricum is especially helpful in young girls at puberty. Pallor of skin. Weight loss. Excessively tired. Difficulty keeping warm. No appetite. Constipation. Delayed/Irregular period. 
Kali phosphoricum: This tissue salt is specifically helpful in cases of lowered vitality, weariness and prostration, all of which would be evident in an anaemic state. Lethargy, physical/mental exhaustion, easily fatigued muscles.