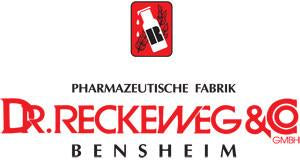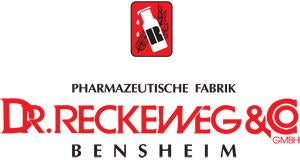 Reckeweg
Dr Reckeweg Combination Tissue Salts - BC-24
£10.04
Phosphoric Tonic.
Phosphorus is essential in the body for proper cell growth and overall utilization of vitamins and the conversion of food to energy. It is critical in the metabolism of protein, calcium and glucose.
A nutritional deficiency of phosphorus can cause weight loss, anaemia, and abnormal growth. The biochemic combination of these phosphates promote tissue building and provide the necessary nutrition for the nerves, brain and bones. It is a general tonic for all chronic wasting diseases, anaemia, general debility and exhaustion with lack of vitality. 

Dosage of Combination Salts:
Suggested dosage for Children and Adolescents:
0 to 1 year: 1 tablet
1 to 6 years: 2 tablets
6 to 10 years: 3 tablets
10 years and older: 4 tablets
Acute cases: In general, administered every 15 minutes, half-hour, hourly or in 2-hour intervals, as required, depending on the intensity of the symptoms. 
Subacute cases: 3-4 times a day for a relatively extended period of time. 
Chronic cases: 2-3 times a day for a relatively extended period of time.
Infants: 1 tablet at a time, dissolved in some warm water. 
More than one salt can be taken concurrently; use in alteration. 
Combination salt tablets should be allowed to dissolve under the tongue. Note: The salts are lactose based (milk and sugar) 
Composition: Calcarea phosphorica 3X, Ferrum phosphoricum 3X, Kali phosphoricum 3X, Magnesia phosphorica 3X, Natrum phosphoricum 3X
Calcarea phosphorica 3X: This tissue salt is to increased general nutritional tone and improve quality of the blood. It also promotes assimilation of the vital nutrients and thus contributes to the supply of nervous energy. Nervous prostration, with a depression of spirits. Profuse night sweats. Pale, wan and emaciated appearance. Loss of virile power. Habitual coldness and venous congestion of the extremities from debility sleeplessness and loss of appetite, numb sensation. 
Ferrum phosphoricum 3X: Ferrum phosphoricum's action is directed at the formation of red blood by delivering oxygen to the new blood cells, thus increasing energy. Malaise, weariness, great prostration, debility in children. Feeling of indolence. Feels the need for a stimulant. Nervousness at night. 
Kali phosphoricum 3X: This tissue salt is a constituent of all animal fluids and tissues, notably of the brain, nerves, muscles and blood cells. It is directly influential on sluggish conditions of the mind, prostration, exertion, loss of mental vigour and depression. Kali phosphoricum is an overall nerve nutrient and vitalizer. Neurasthenia. Dull, heavy, aching in occiput, drowsy and restless. Patients are "on edge"
Magnesia phosphorica 3X: This remedy acts as a nerve nutrient to steady the nerves. Neurasthenia where there are characteristics of neuralgic pains, trembling and general weakness. Nerve pains, cramps and venous twitching. 
Natrum phosphoricum 3X: Nervousness from mental and sexual exertion. Prostration, feeling of heaviness as if paralyzed.