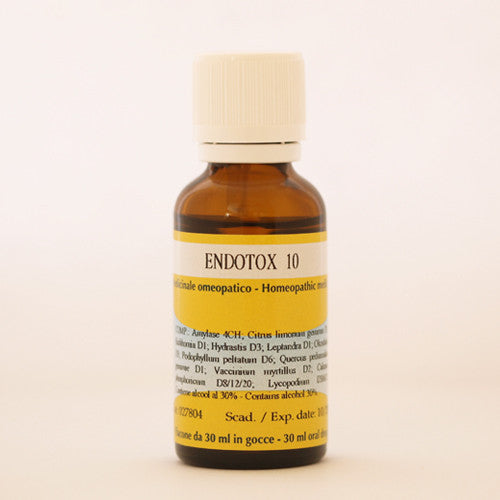 Guna
Guna Endotox 10 (Carbohydrates) - Drops
£17.21
Indications: Activating the catabolism of carbohydrates and eliminating the metabolites due to the metabolism of carbohydrates or excessive consumption of the latter.

It is also indicated in the treatment of fatigue and/or exhaustion, as well as gastro- intestinal disorders such as meteorism, intestinal fermentation and poor digestion.
Dosage: 10-15 drops, after each meal.

Whilst using Endotox No. 10, it is advisable not to consume carbohydrates for at least 4 weeks. 
Composition: Amylase 4CH, Calcium phosphoricum D8/D12/D20, Citrus limonum gemmae D1, Eichornia D1, Hydrastis D3, Leptandra D1, Lycopodium D3/D6/D12, Okoubaka D3, Podophyllum peltatum D3, Quercus pedunculata gemmae D1, Vaccinium myrtillus D2