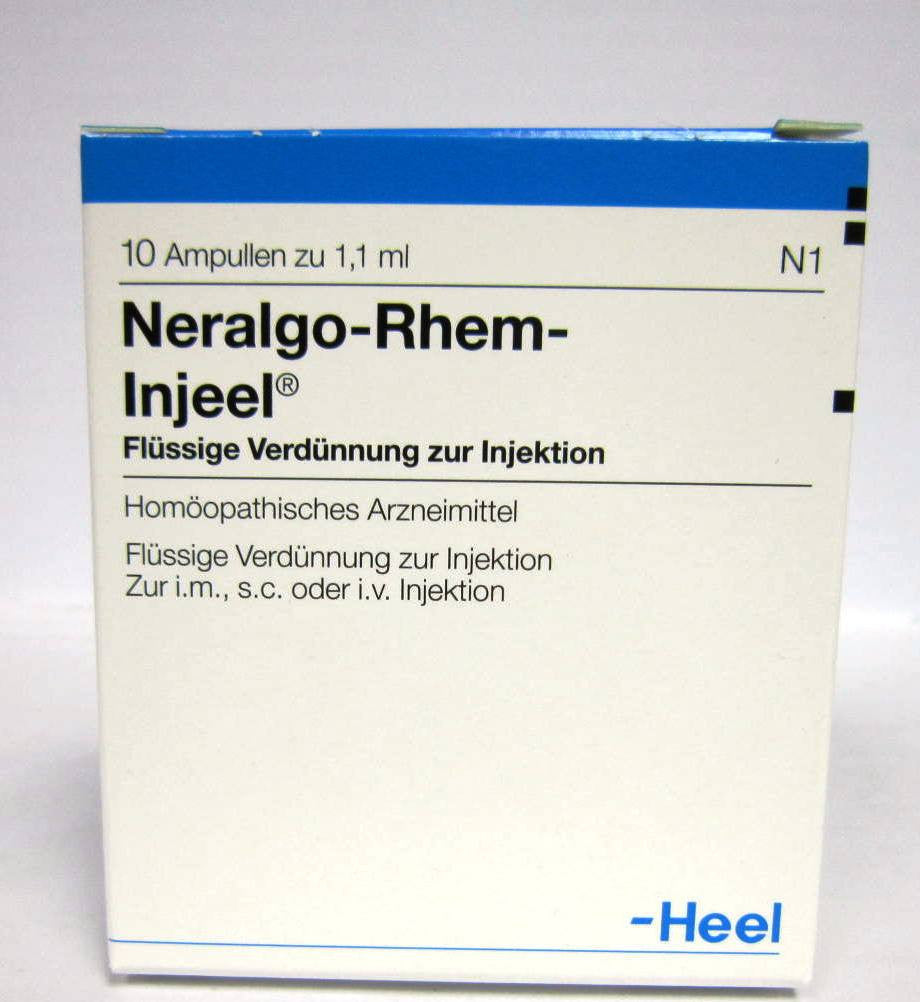 Heel
Neuralgo-Rheum-Injeel
£16.64 £166.40
Indications: 
Neuralgia, rheumatism of the soft tissues, arthritic complaints; intervertebral disk complaints. 
Dosage: 
In acute disorders daily, otherwise 3-1 times weekly 1 ampoule
Composition:
Neuralgo Rheum /  Neralgo Rhem

Solution: 1.1 ml cont.: Causticum Hahnemanni D10, Causticum Hahnemanni D30, Causticum Hahnemanni D200, Colchicum autumnale D10, Colchicum autumnale D30, Colchicum autumnale D200, Citrullus colocynthis D10, Citrullus colocynthis D30, Ferrum metallicum D10, Ferrum metallicum D30, Lithium benzoicum D10, Lithium benzoicum D30, Rhus toxicodendron D10, Rhus toxicodendron D30, Spiraea ulmaria D10, Spiraea ulmaria D30 1.1 μl each; Gnaphalium polycephalum D6, Gnaphalium polycephalum D10, Gnaphalium polycephalum D30 3.3 μl each.