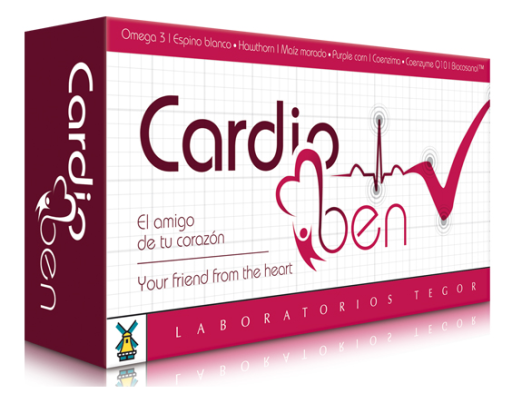 Tegor
Tegor Cardioben - Capsules
£18.07
Indications: A natural supplement designed to improve the lipid profile, protect the arterial walls from oxidative damage. provide energy to the heart muscles, increase coronary flow and tone the heart muscle.
Dosage:  2 Capsules per day.
Composition: 
Haw-thorn (200 mg), Omega 3 (90 mg), Coenzyme Q10 (50 mg), Purple corn (50 mg), BiocosanolTM (10 mg).