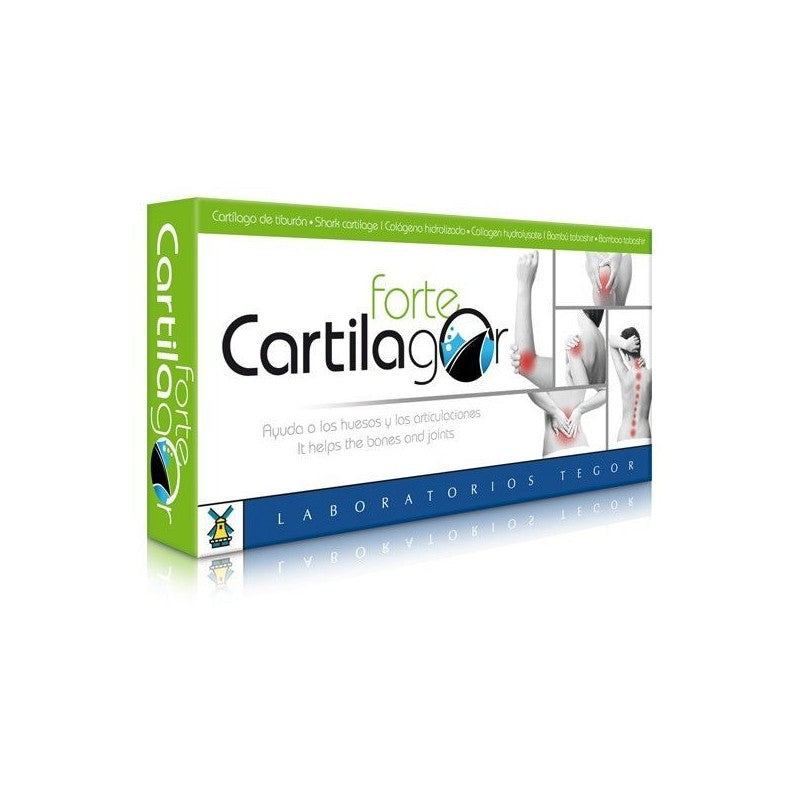 Tegor
Tegor Cartilagor Forte - Capsules
£15.08
Indications: Protect your joints with Cartilagor Forte from Tegor , a combination of shark cartilage and hydrolyzed collagen.
The

 

shark cartilage 

 

supplement that will help regenerate joints, soothe the pains arising from joints such as arthritis.
The

 

hydrolyzed collagen

 

, helps prevent abrasion by

 

allowing the movement of joints, prevents sports injuries like tendonitis and strains also improves the appearance of nails, hair and skin.
Dosage:  2-4 Capsules per day.
Composition: 
 300mg shark cartilage.

 Hydrolyzed collagen 100 mg.

 Silica 10 mg.

 Excipients, qs