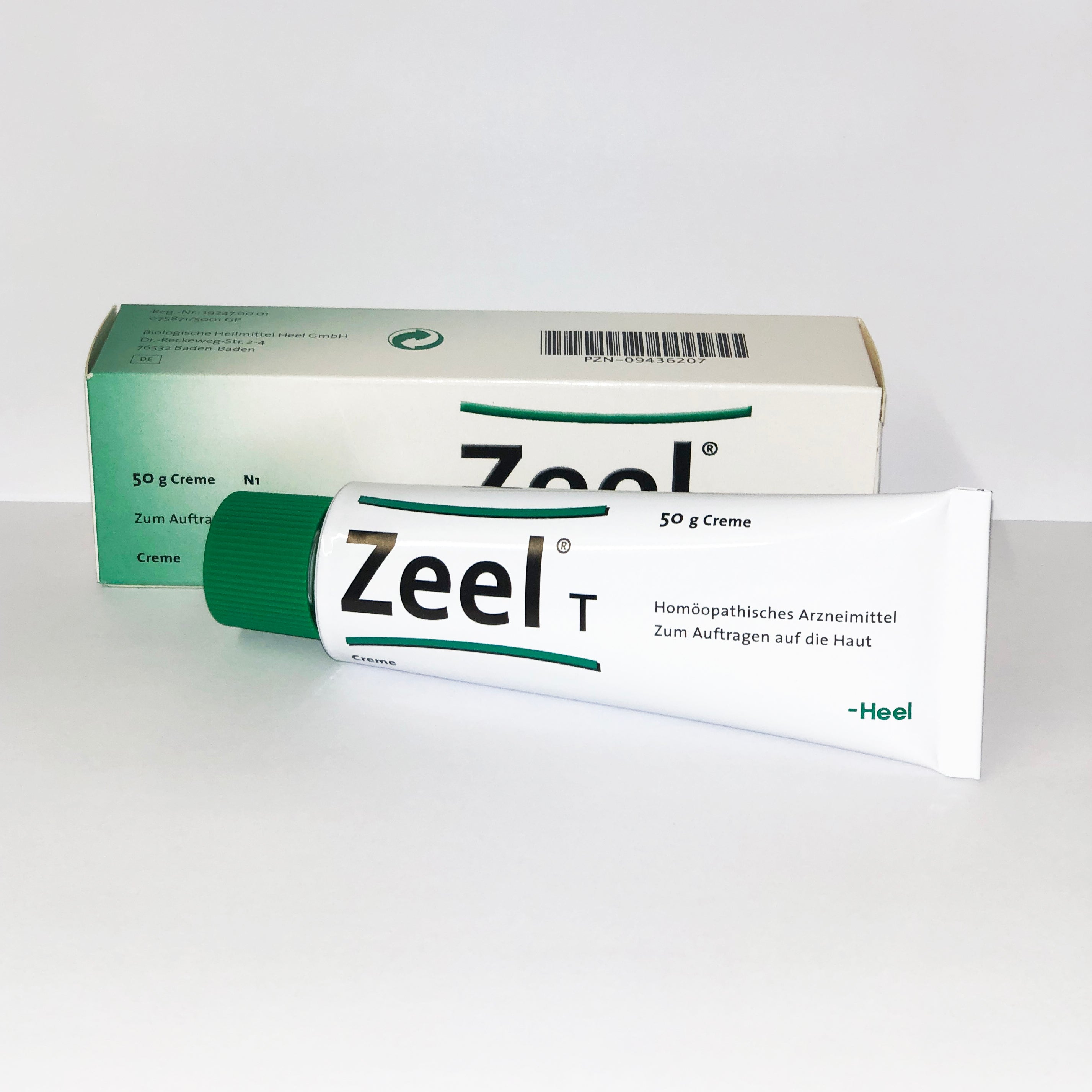 Arthritic Remedies
Zeel T Ointment (cream) 50gm
£13.63
Indications: 
Arthrosis (in particular gonarthrosis); polyarthrosis, spondylarthrosis, scapulohumeral periarthritis, arthritis, and joint stiffness.
Information: Zeel 'T' – For symptoms associated with degenerative arthritic conditions. A homoeopathic combination formulation of botanical, zoological, biochemical and mineral substances. No adverse renal, hepatic, cardio-vascular, gastrointestinal, or CNS side effects.
Over 30 years of worldwide therapeutic use.
The alternative to chronic NSAID administration like Diclofenac or Cox II inhibitors.
Dosage:
Apply to the affected areas, rubbing in gently in the morning and evening, or if necessary more often. Occlusive dressing may be applied.
Directions: Massage it in gently, to the surrounding area morning and evening, more often if necessary, until symptoms reduce.
It is a pleasant cream to use and leaves no unpleasant, sticky residue.
Composition: 
100 g cont.: Cartilago suis D2, Funiculus umbilicalis suis D2, Embryo suis D2, Placenta suis D2 0.001g each; Rhus toxicodendron D2 0.270 g; Arnica montana D2 0.300 g; Solanum dulcamara D2 0.075 g; Symphytum officinale D8 0.750g; Sanguinaria canadensis D2 0.225 g; Sulfur D6 0.270 g; Nadidum D6, Coenzymum A D6, Acidum alpha-liponicum D6, Natrium diethyloxalaceticum D6 0.010 g each; Acidum silicicum D6 1.000 g.
Ointment base: Hydrophilic ointment (DAB 10) cont.: Emulsifying cetylstearyl alcohol, ethanol, purified water, liquid paraffin, soft white paraffin, preserved with 12.9 vol.-% ethanol.