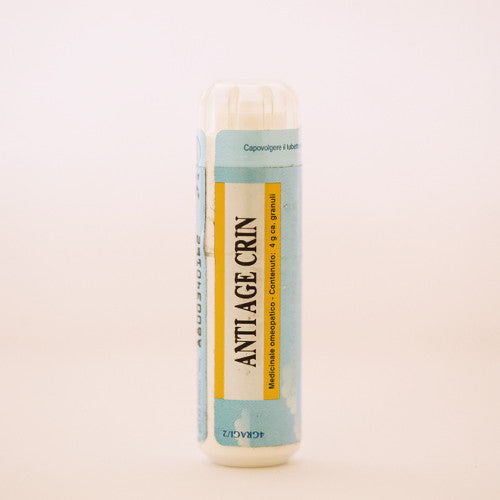 Guna
Guna Anti-Age Crin / Hair - Granules
£19.75
Indications: 
Treatment of nails and scalp.
ANTI-AGE CRIN is a formula designed to treat the nails and scalp.
The ANTI-AGE CRIN formula is designed in accordance with the principles of modern biotherapy to combat decompensated psora.
Standard dose: 3 granules morning and evening, at least 15 minutes before meals.
Package size: Tube containing 4 gr. of granules 
Composition:
Antimonium Crudum 9CH, 12 Schüssler salts D10, Silicea D6, Thuja 9CH, Buxus D3, Anagallis Arvensis 4CH, Cladosporium Metanigrum D8, Collagen Suis 5CH, Onyx Suis 5CH, ADN - ARN 4CH, Glutathione 4CH, Royal jelly 5CH and Cysteine 4CH.