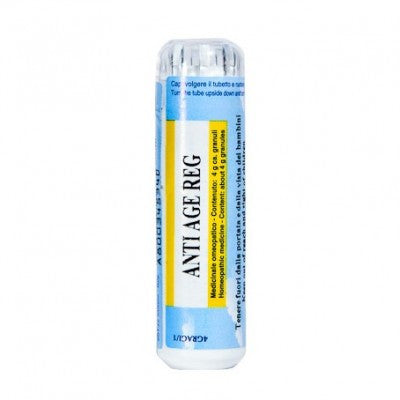 Guna
Guna Anti Age Reg - Granules
£19.75
Indications: Sleep regulation.
Gradually aids better rest and regularises sleep and dreams during the treatment.
Standard dose: 3 granules morning and evening, at least 15 minutes before meals.
Package size: Tube containing 4gr. of granules 
Composition:
Crataegus D1, Ballotta Nigra D3, Escholtzia D3, Lavandula D1, Melilotus D1, Citrus Aurantium D3, Cortex Cerebralis Suis 7CH, Hippocampus Suis 5CH, Epiphysis Suis 5CH, Mela-tonin 4CH/15CH, Serotonin 7CH/15CH, GABA 4CH and Adrenalinum 30CH.