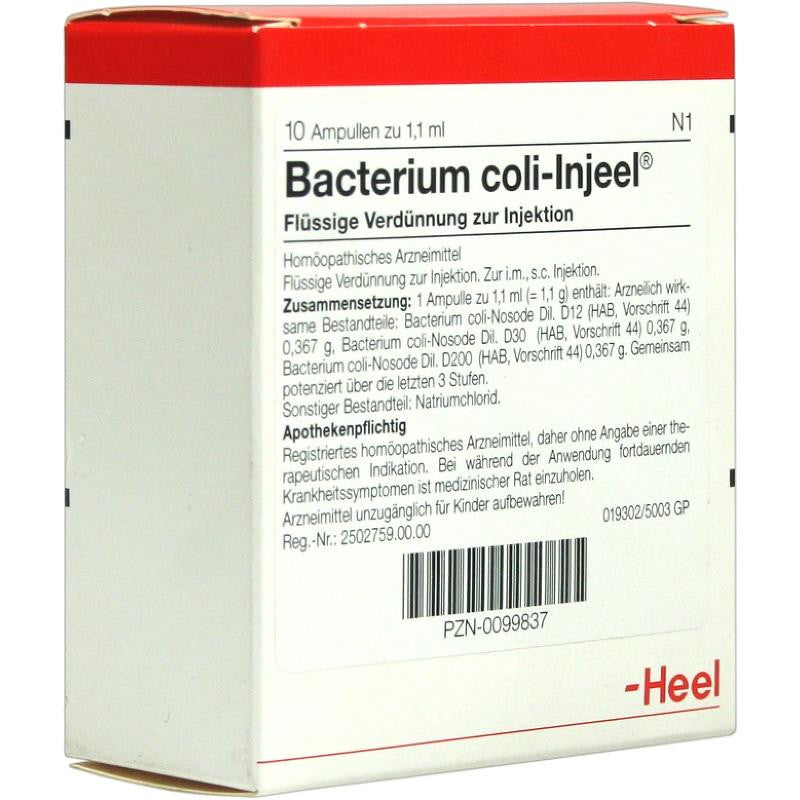 Heel
Bacterium coli Injeel Ampoules
£31.78
Indications: Tiredness, physical and mental exhaustion, use of wrong words, loss of memory for recent events; fearfulness and indecision, frequently associated with meteorism; sensation of chilliness after eating; yellowish-white coating of the tongue with a red streak in the middle. Also for dysuria and turbid, foul-smelling urine. Worsening of condition through cold and wet. Julian draws attention to favorable effects in salpingitis (to be interposed in chronic adnexitis), cystitis, renal calculus, cholangitis and depressive psychosis.
This preparation is indicated especially after therapy with antibiotics, which are already known to damage, more or less, the physiological coli flora in the intestine, and for other antibiotic damage. 
Composition: D12, D30, D200 0.367 ml each.