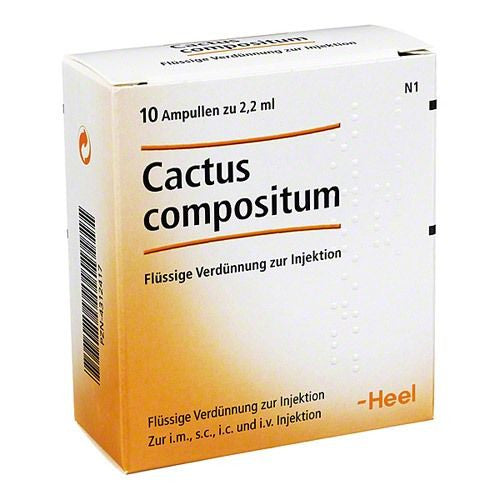 Heel
Cactus Compositum - Ampoules
£30.69
Indications: Coronary circulatory disorders, anginous symptoms, angina pectoris.
Dosage: The dosage must be determined in each individual case.

Solution: In long-term treatment, 1 ampoule , , possibly also i.d. (neural) 1-3 times weekly.
In acute disorders, 1 ampoule This dosage, if necessary, can be repeated after 2-3 hours.
Composition: Solution: 2.2 ml cont.: Crataegus D2, Spigelia anthelmia D5, Kalium carbonicum D5, Cactus D3 22 μl each; Glonoinum D5 13.2 μl.