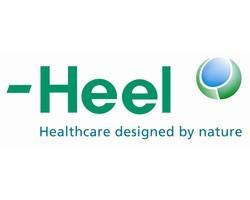 Heel
Drosera Cosmoplex - 50 Tablets
£9.05
Indications:
For stimulating the body's own defence mechanisms against cold-related coughs; also for smokers cough and as a back-up for whooping cough; bronchitis.

Contraindications: None known.
Note: This remedy contains lactose. If you have been told by your doctor that you have an intolerance to some sugars, contact your doctor before taking this medicinal product.
Side effects: None known. Interactions with other medication: None known.

Dosage:
In acute cases, 1 tablet to be dissolved in the mouth every 30-60 minutes, not to exceed 12 tablets daily. For chronic forms: 1 tablet 1-3 times daily.
Composition
1 tablet cont.: Hedera helix D2 0.3 mg, Dactylopius coccus D4 0.3 mg, Cephaelis ipecacuanha D4 0.3 mg, Verbascum densiflorum D4 0.3 mg, Kalium stibyltartaricum D4 0.3 mg, Cuprum aceticum D3 0.3 mg, Stibium sulfuratum aurantiacum D6 0.3 mg, Drosera D1 0.9 mg.