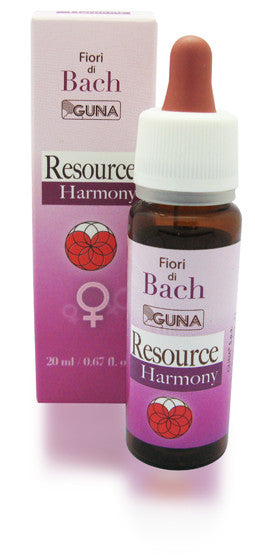 Guna
Guna Resource Harmony - Drops
£17.77
M.F.P. (Master Flower Pattern) of Female Harmony

Optimal, synergistic and complementary combination of Bach Flowers that are appropriate to evoke your own inner resources and your own innate ability to adapt when you wish to achieve a harmonious relationship with femininity, especially in times of particular sensitivity related to menstrual cycles, pregnancy or menopause.
Dosage: 4 drops directly in the mouth - or possibly diluted in a little water, to be taken 3-4 times per day. Can also to be repeated at intervals of 5-10 minutes, for 1 hour.