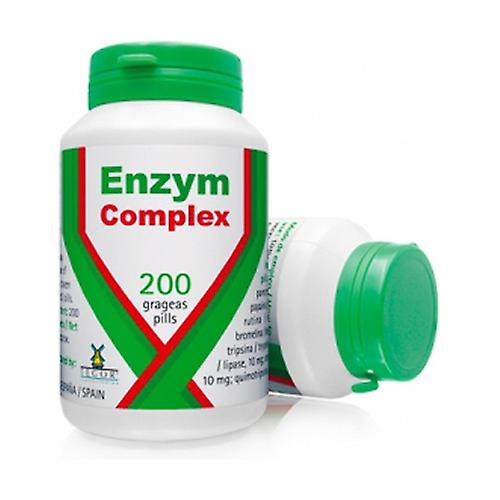 Tegor
Tegor Enzym Complex - 200 Tablets
£36.98
Indications: Tegor's Enzym Complex is an enzyme complex that alleviates any adverse situation that occurs in the body.
It favours self-healing . Properties of Enzym Complex Enzym Complex is a supplement rich in proteolytic enzymes that are basic for the organization of our health. It is highly useful in all kinds of processes of any cause (inflammatory, traumatic, etc.) such as sports injuries.
In fact, it is recommended before a competition to reduce injuries and helps regulate digestion and keeps defenses high.

Dosage: 2-3 times a day, before the main meals. 
Composition: 
Pancreatin (100mg), Papain (60mg), Rutin (50mg), Bromelain (45mg), Trypsin (24mg), Amylase (10mg), Lipase (10mg), Chymotrypsin (1mg), Excipients.