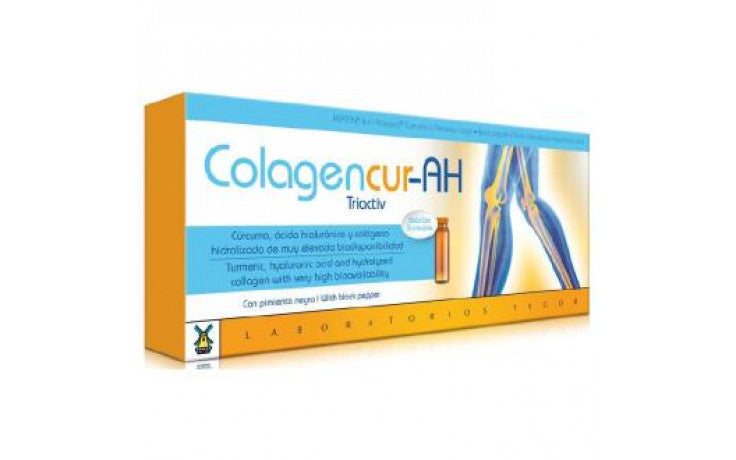 Tegor
Tegor Colagencur AHT - 20 Vials
£33.54
Indications: Drinking supplement based on hydrolyzed collagen of the highest quality, combined with hyaluronic acid to reinforce the redensifying action of dermal tissue and repair of cartilage tissue.

Dosage: 1 vial a day.
Composition: 1,000 mg of hydrolyzed marine collagen (Peptan®). 350 mg of Novasol® Curcumin micellar extract (6% curcuminoids). 20 mg of hyaluronic acid. 300 mg of glycerinated extract of black pepper.