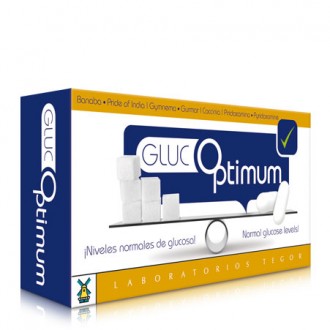 Tegor
Tegor Glucoptimum - 60 Capsules
£16.01
Indications: Supplement that combines active ingredients of plant origin with vitamins and minerals that work synergistically to regulate blood glucose levels, in order to avoid the harmful effects caused by its excess in the body.
Contains plants with proven hypoglycemic and antidiabetic effects and active ingredients that hinder the absorption of glucose in the intestine and that regulate blood glucose. In addition to these actions, each plant included in this supplement has other beneficial properties that improve the general state of the body.
Dosage: 2-4 capsules a day with meals.
Composition: 
Faseolamina, banaba, gymnema, coccinia, pyridoxine and chromium picolinate.