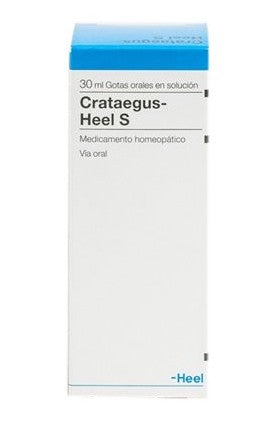 Arthritic Remedies
CrataegusHeel - Drops
£13.63

Indications:
Diminishing cardiac functional capacity in accordance with Stages I to II of the NYHA classification. Sensation of pressure, constriction or oppression in the heart region. Geriatric heart which does not yet require therapy by digitalis. Minor forms of bradycardic arrhythmia.
Dosage:
In general, 30 drops 3 times daily.

Composition:
100 g cont.: Extractum Crataegi e fol. c. flor. spir. spiss. 8.0 g; Extractum Crataegi e fruct. spir. spiss. (4:1) 4.0 g. Contains 35 vol.-% alcohol.