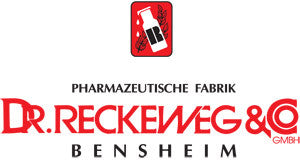 Reckeweg
Dr. Reckeweg R31 - Drops, 50ml (Energises Apetite)
£22.41
Indications: Anemia; lack of appetite especially among children; often accompanied by swellings. After-effects of acute aliments. All kinds of anaemia frequently induced by the new toxicant effect of the treatment of other illnesses.
Dosage: General rule: 3 times a day 10-15 drops in a little water before meals. During the first days of the treatment, in case pronounced anaemia, frequent doses, of 6-10 times daily 15-10 drops. On noting improvement, reduce the dose to 2-3 times a day. It is important not to fill children with chocolate, sweets and eggs as the overwork the liver and reduce appetite. Recommended food for children: milk puddings, oats flakes, vegetables and fruit. Meat is viewed as a complementary food whilst pork in any form: bacon, sausages, ham etc. will be avoided.
This also applies to anaemic adults.
Ingredients: Aranea Diadema D30, Arsen. Jodat. D6, China D6, Ceanoth. Americ. D6, Ferum chlorat. D6, Lycopodium D12, Sulfur D30, Ethanol, Aqua pur.