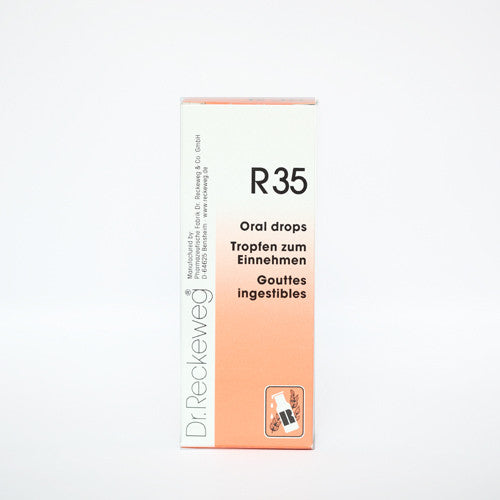 Reckeweg
Dr. Reckeweg R35 - Drops, 50ml (Teething Aches)
£22.41
Indications: Painful dentition, dental cramps delayed teething.
Dosage:  The product is almost exclusively used in frequent doses for acute cases.
Babies and children can be given every 5-10 minutes a teaspoonful from a dilution of some 40-50 drops in 1/2 cup of water.
With older children, and in less acute cases 10-15 drops, frequently, in a little water.
For aches caused by hollow teeth, introduce cotton wool soaked with a little of this product in pure form.
Ingredients: Aconitum D6, Bryonia D30, Calcium carbon. Hahnem. D30, Chamomilla D4, Colocynthis D12,Ignatia D30, Staphisagria D8, Ethanol, Aqua pur.