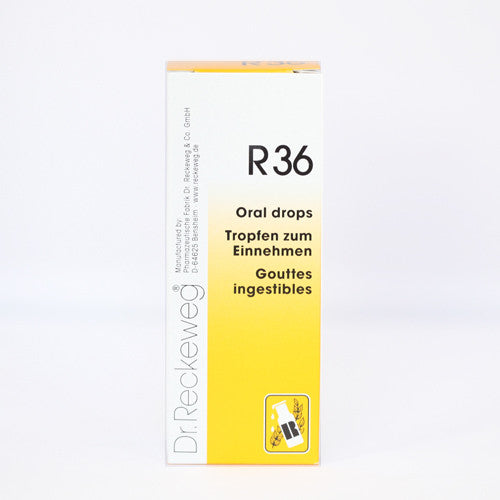 Reckeweg
Dr. Reckeweg R36 - Drops, 50ml (Diseases of the Nerve)
£22.41
Indications: Over-sensitivity in the nervous system of children varying problems; nervous diseases, are all cases to be treated by detoxicant medication with a moderate action and a homoeopathic basis like R36.
Dosage: According to the degree of gravity 2-3 times daily 5-8-10-15 drops in a little water.
In acute cases, with frequent fits and continual convulsions, every 1-2 hours, eventually in alternation with the remedies below.
In acute cases of fits the medicine can be taken every five minutes (possibly in alternation) with other products.
Stimulants of all kinds are to be avoided, especially alcohol, coffee and tea.
Ingredients: Agaricus D12, Ignatia D12, Lachesis D30, Magnes. phosphoric. D12, Phosphorus 030, Zincum valerianic. 08, Ethanol, Aqua pur.