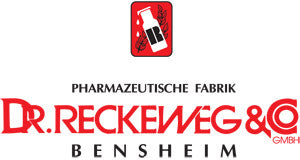 Reckeweg
Dr. Reckeweg R38 - Drops, 50ml (Affections of the Right Abdomen)
£22.41
Indications: Affections of the ovaries, right side, inflammation of the ovaries (right side), adnexitis, salpingitis, parametritis. Cysts and benign tumours of the ovaries, at the beginning of inflammation of the appendix.
Dosage: As prolonged cure 3 times daily 10-15 drops in some water before meals. In case of acute inflammation and convulsive pains or colic a more frequent dose is to be administered.
According to degree of severity, every 5 minutes, or every 15-30 minutes, 10 drops (possibly in a little warm water).
With inflammation of the abdomen on both right and left sides the alternative use of R39 and R38 is indicated at intervals of 1-2 hours. With fever, R1 which will also decrease the inflammation.
One is never to lose sight of the fact that such affections are also liable to reaction on the kidneys, and so R27 may have to be taken.
Ingredients: Apis mellifica D6, Apisinum D12, Arsen. alb, D200, Bryonia D30, Sulfur D30, Ethanol, Aqua pur.