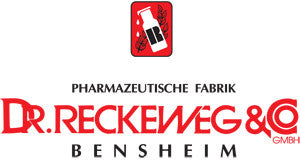 Reckeweg
Dr. Reckeweg R52 - Drops, 50 ml (Vomiting &Travel Sickness)
£22.41
Indications: Nausea, sickly feeling (e.g. when driving or flying), sea-sickness, nausea in pregnancy (soothing effect).
Vomiting on rising and gastric catarrh of heavy drinkers.
Complementary remedy in renal colic with vomiting.
In cysts of the ovaries with vomiting, in intestinal spasms and colic.
Dosage: Frequent doses are generally recommended in nausea with tendency to vomit in pregnancy, in sea-sickness, in inflammation of the appendix, inflammation of the gallbladder, intestinal cramps, weakness of the conduction, at the rate of 10-15 drops (possibly in a little warm water or undiluted, e.g. on the hand when driving) every 5-10 minutes. Vomiting might increase in the beginning. From a biological view-point this reaction is not untoward.
Ingredients: Aethusa D6, Apomorphin, hydrochl. D12, Cocculus D12, Colchicum D12, Ipecacuanha D8, Nux vomica D30, Petroleum D12, Veratrum D30, Ethanol, Aqua pur.