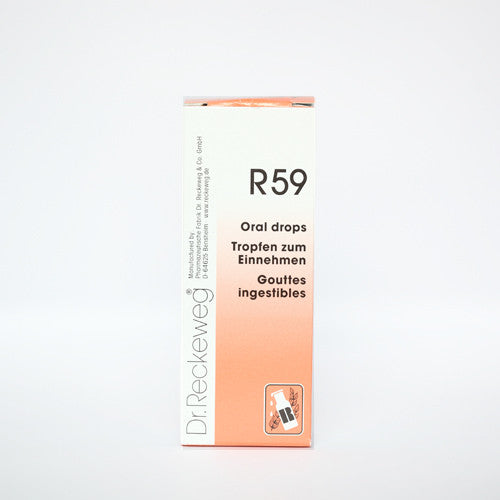 Reckeweg
Dr. Reckeweg R59 - Drops, 50ml (Against Obesity)
£22.41
Indications: Obesity, tendency to put on weight due to faulty activity of the glandular secretion. May also be used to combat incipient goitre.
Dosage: 2-3 times daily, in acute conditions 4-5 times, 10-15 drops in a little water.
It is recommended to use in the beginning (for 5-6 days) frequent and high doses. Subsequently, take 2-3 times daily 8-10 drops.
In children, reduce the dose according to the age (5-8-10 drops).
Ingredients: Calcium carb. Hahnem. D12, Fucus vesiculos. D2, Graphites D12, Natrium sulfuric. D2, Ol. crotonis D4, Spongia D3, Ethanol, Aqua pur.