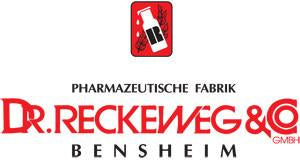 Reckeweg
Dr Reckeweg Combination Tissue Salts - BC-6
£10.55
Although colds are regarded as trivial everyday ailments, they should not be neglected as they could lead to more serious illness. Coughing is a symptom that occurs during the course of most diseases of respiratory organs. 

Dosage of Combination Salts:
Suggested dosage for Children and Adolescents:
0 to 1 year: 1 tablet
1 to 6 years: 2 tablets
6 to 10 years: 3 tablets
10 years and older: 4 tablets
Acute cases: In general, administered every 15 minutes, half-hour, hourly or in 2-hour intervals, as required, depending on the intensity of the symptoms. 
Subacute cases: 3-4 times a day for a relatively extended period of time. 
Chronic cases: 2-3 times a day for a relatively extended period of time.
Infants: 1 tablet at a time, dissolved in some warm water. 
More than one salt can be taken concurrently; use in alteration. 
Combination salt tablets should be allowed to dissolve under the tongue. Note: The salts are lactose based (milk and sugar) 
Composition: Ferrum Phosphoricum 3X, Kali Muriaticum 3X, Magnesia Phosphorica 3X, Natrum Muriaticum 6X, Natrum Sulphuricum 3X
Ferrum Phosphoricum 3X: Very useful at the onset of a cold, hard and dry cough with soreness and fever. Stuffiness and sneezing, acute, painful, short, tickling cough, no expectoration, rattling mucous in the chest, which is worse at night.
Kali Muriaticum 3X: Best remedy for the second stages of a cold, useful for coughs in children, cough is croupy, hard, short, acute, spasmodic, whooping cough. Wheezing rales, protruding eyes. Thick, milky-white, grey, albuminous phlegm. Congested head cold. 
Magnesia Phosphorica 3X: Cough is painful, spasmodic, with a tendency to persist, whooping cough, coughing fits, paroxysms, worse upon lying down. Dry cough in nervous children, lungs are sore from the strain of coughing. Coryza alternates between being dry and loose. Gushing flow from nostrils. Sense of smell is lost or impaired. 
Natrum Muriaticum 6X: Cough is dry, short with excess watery secretions; pain i liner with cough. Colds are accompanied by watery, transparent, frothy discharges with chilliness and feeling of discomfort. Skin is dry.
Natrum Sulphuricum 3X: Colds are a cleansing process, ridding the body of non-functional organic matter. This elimination should not be suppressed but assisted. Natrum sulphuricum is the eliminator of any excess water and thus an indispensable element. Profuse greenish mucous; mucopurulent green expectoration - thick, ropy, pus-filled, yellowish-green. Chest has an empty feeling with cough. Symptoms of soreness and weakness are better when pressing upon chest.