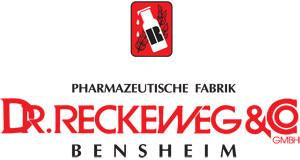 Reckeweg
Dr Reckeweg Combination Tissue Salts - BC-8
£10.55
Tissue salts for diarrhoea.

Dosage of Combination Salts:
Suggested dosage for Children and Adolescents:
0 to 1 year: 1 tablet
1 to 6 years: 2 tablets
6 to 10 years: 3 tablets
10 years and older: 4 tablets
Acute cases: In general, administered every 15 minutes, half-hour, hourly or in 2-hour intervals, as required, depending on the intensity of the symptoms. 
Subacute cases: 3-4 times a day for a relatively extended period of time. 
Chronic cases: 2-3 times a day for a relatively extended period of time.
Infants: 1 tablet at a time, dissolved in some warm water. 
More than one salt can be taken concurrently; use in alteration. 
Combination salt tablets should be allowed to dissolve under the tongue. Note: The salts are lactose based (milk and sugar) 
Composition: Calcarea Phosphorica 3X, Ferrum Phosphoricum 3X, Kali Phosphoricum 3X, Kali Sulphuricum 3X, Natrum Phosphoricum 3X, Natrum Sulphuricum 3X
Calcarea Phosphorica 3X: Helpful with diarrhoea from digestive disturbances, such as in infants from faulty assimilation of food, also indicated for diarrhoea in teething children. Green, slimy undigested diarrhoea. Stool is hot, watery profuse, offensive, noisy and sputtering. 
Ferrum Phosphoricum 3X: This salt is needed in cases of inadequate absorption of moisture in the intestines. Indicated in children's diarrhoea. Stools of undigested food, brought on by a chill beginning with feer. Prolapse of rectum. Stools are copious, watery sudden and painful, often accompanied by vomiting. 
Kali Phosphoricum 3X: Primarily indicated in cases of diarrhoea in nervous patients with fright and other similar emotions as exciting causes. Stools have a foul, strong oder, noisy, offensive flatus. Occurred by depression and exhaustion of the nerves with or without pain. Prolapsed rectum, rectum burns and feels sore. Profuse, painless imperative stool while eating with unsatisfied urging. 
Kali Sulphuricum 3X: Yellow, slimy, watery, purulent stools, or black, thin and offensive stools. Yellow coating of the tongue, especially at the root. Symptoms of cholera and cramps. 
Natrum Phosphoricum 3X: This tissue salt acts directly on the glandular organs of the intestinal tract. Useful remedy if diarrhoea is caused by an excess of acidity. Also, this tissue salt is indicated for young children who suffer from habitual constipation with occasional bouts of diarrhoea.  Stools are sour smelling and white or green from deficient bile. Anus is itchy, raw and sore. Creamy, yellow coated tongue. Vomiting of sour fluid with crud-like masses, colic, summer diarrhoea, with lack of digestive power, stools are clay or green colour.
Diarrhoea of teething children, often associated with worms.
Natrum Sulphuricum 3X:  Watery, dark, bilious stools; only pain is colic and rumbling before stool; gas. Patient is worse eating, after rising, moving about, damp weather, humidity. Loose, gushing morning stool. Wart like eruptions on arms and inner thighs.