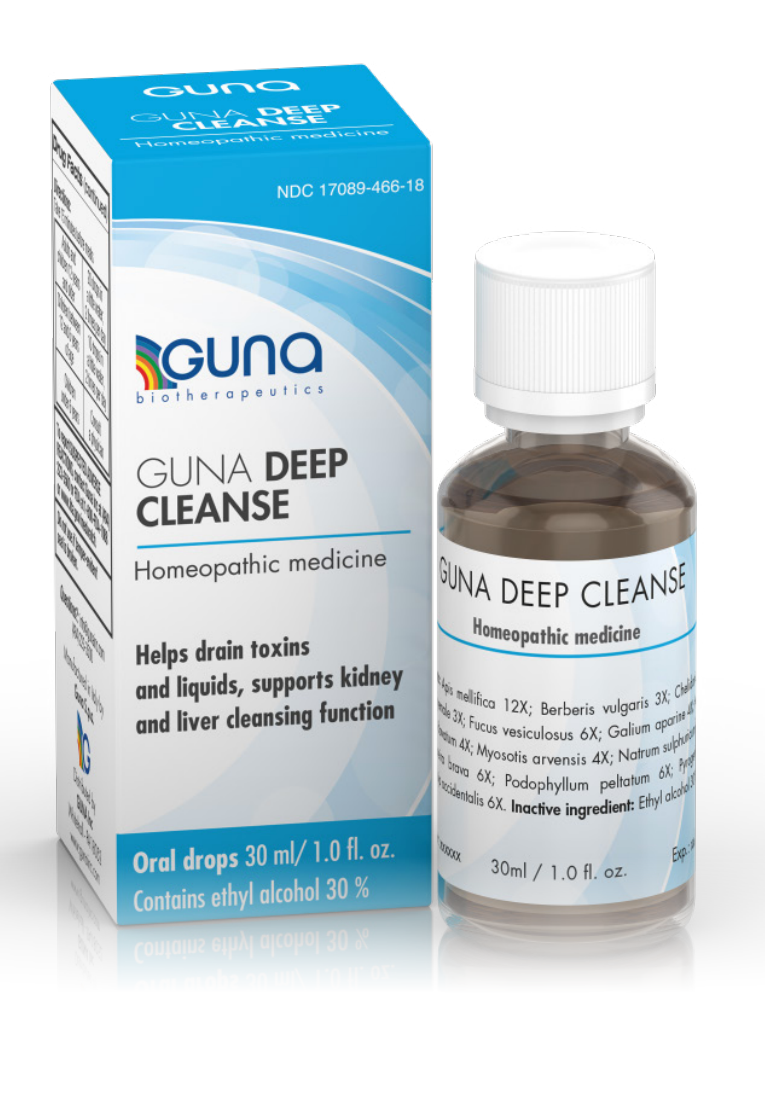 Guna
Guna Deep Cleanse - Drops
£16.42
Uses: 

Helps drain toxins and liquids, supports kidney and liver cleansing function.
Directions: 
20 drops in a little water 2 times per day. 
Ingredients: 
Active ingredients: Apis mellifica 12X; Berberis vulgaris 3X; Chelidonium majus 4X; Equisetum hyemale 3X; Fucus vesiculosus 6X; Galium aparine 4X; Hamamelis 2X; Lycopodium clavatum 4X; Myosotis arvensis 4X; Natrum sulphuricum 12X; Nux vomica 4X; Pareira brava 6X; Podophyllum peltatum 6X; Pyrogenium 12X; Solidago 4X; Thuja occidentalis 6X. Inactive ingredient: Ethyl alcohol 30%.