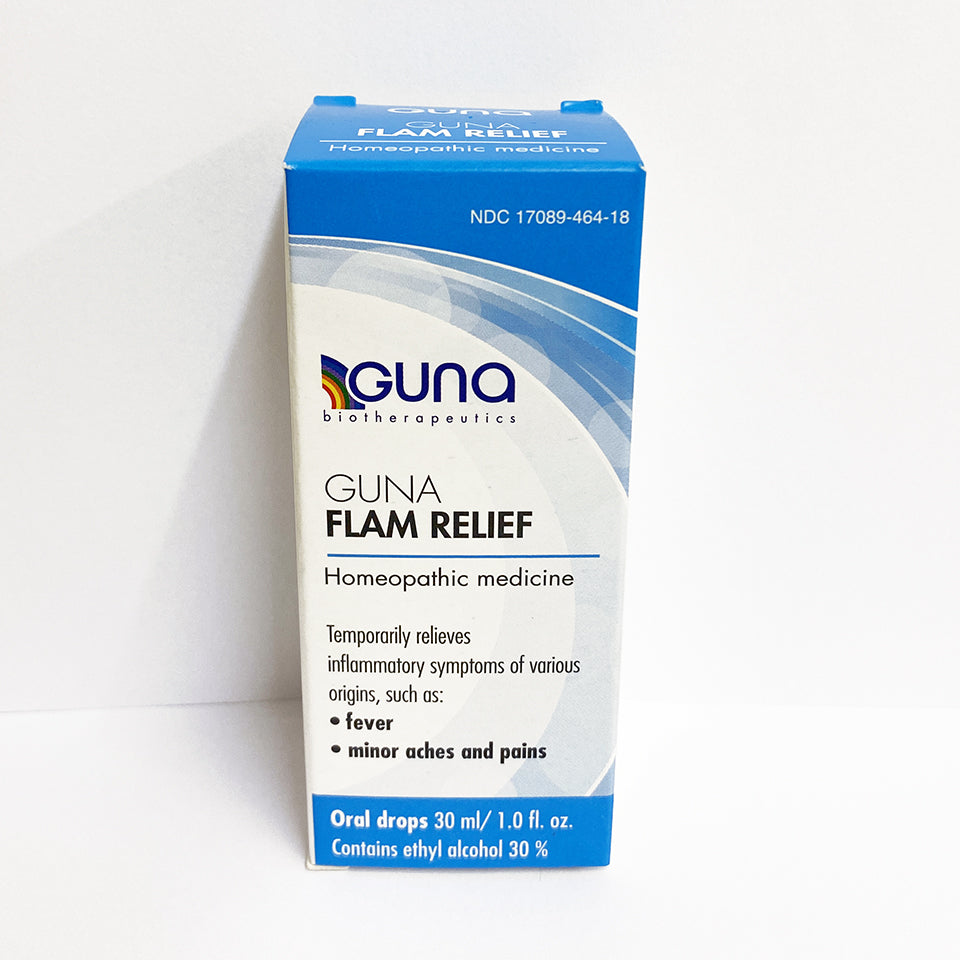 Guna
Guna Flam Relief - Drops
£16.42
Uses: 

Temporarily relieves inflammatory symptoms of various origins such as fever, minor aches and pains. 

Directions: 
20 drops in a little water 2 times per day. 
Ingredients: 
Active ingredients: Arnica montana 3X; Bryonia 6X; 12X, 30X, 200X. Echinacea 4X; Ferrum phosphoricum 12X, 30, 200X, 6; Hepar suis 6X; Hepar sulphuris calcareum 6X, 12X, 30X, 200X; Hypophysis suis 200X; Phytolacca decandraa 6X, 12X, 200X; Pyrogenium 30X, 200X; Chamomilla 2X; Apis mellifica 6X, 12X, 200X; Aconitum napellus 6X,12X, 30X, 200X; Belladonna 6X, 12X, 30X 200X; Cuprum carbonicum 4X;  Natrum pyruvicum 3X; Citricum acidum 3X.
Inactive ingredient: Ethyl alcohol 30%