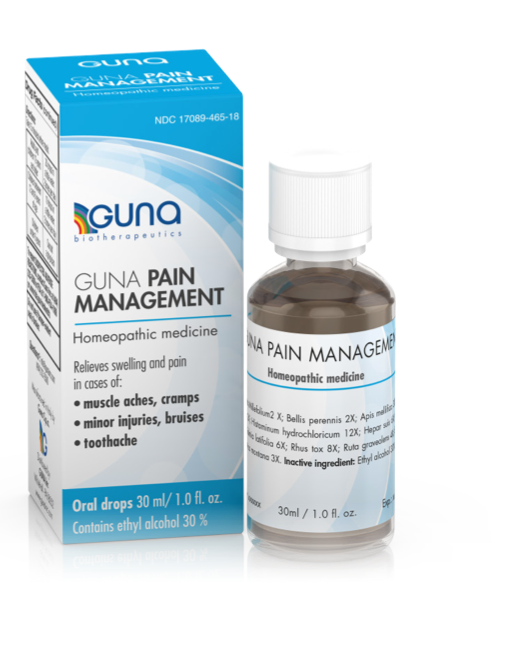 Guna
Guna Pain Management - Drops
£16.42
Uses: 

Relieves swelling and pain due to minor injuries or after physical exercise, namely muscle aches, muscle cramps, bruises. Relieves swelling and pain due to toothache, for examples after dental procedures.
Directions: 
20 drops in a little water 2 times per day. 
Ingredients: 
Active ingredients: Millefolium2 X; Bellis perennis 2X; Apis mellifica 30X; Bryonia 6X; Chamomilla 2X; Histaminum hydrochloricum 12X; Hepar suis 6X; Hypericum perforatum 3X; Kalmia latifolia 6X; Rhus tox 8X; Ruta graveolens 4X; Symphytum officinale 6X; Arnica montana 3X. Inactive ingredient: Ethyl alcohol 30%.