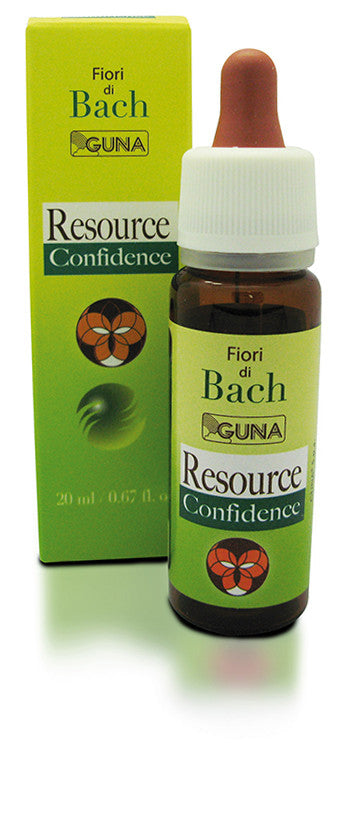 Guna
Guna Resource Confidence - Drops
£17.77
M.F.P. (Master Flower Pattern) of Self-esteem and Self-confidence

Optimal, synergistic and complementary combination of Bach Flowers to evoke your own inner resources and your own innate ability to adapt when you wish to develop your self-esteem and self-confidence.
Dosage: 4 drops directly in the mouth - or possibly diluted in a little water, to be taken 3-4 times per day. Can also to be repeated at intervals of 5-10 minutes, for 1 hour.