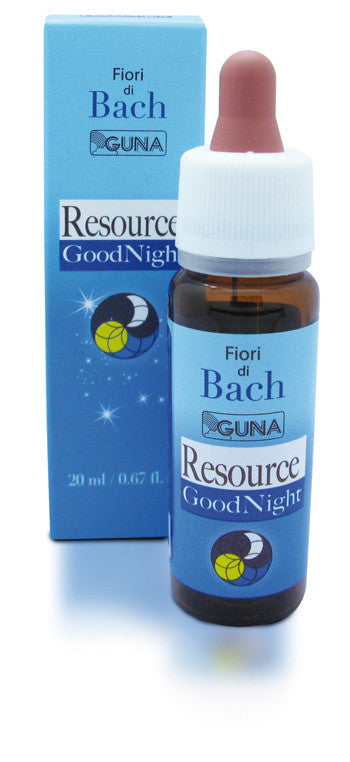 Guna
Guna Resource Goodnight - Drops
£17.77
M.F.P. (Master Flower Pattern) of Peaceful Sleep
Optimal, synergistic and complementary combination of Bach Flowers that are appropriate to evoke your own inner resources and your own innate ability to adapt when you wish a quiet, peaceful and restorative sleep.
Argimony is for harmony - Aspen for serenity - White Chestnut is for Peace of Mind.
Impatients - Peacefulness. Olive - Regeneration, enviromental adaptation. Scleranthus for harmony of the circadian rhythms. 
Recommended for peaceful sleep in the early hours of night, the middle of the night, and peaceful sleep at dawn. 
Positive Statement: "I indulge in peaceful sleep, I abandon myself in peace and I fall asleep in peace, I rest and recharge my batteries."
Dosage: 4 drops directly in the mouth - or possibly diluted in a little water, to be taken 3-4 times per day. Can also to be repeated at intervals of 5-10 minutes, for 1 hour.