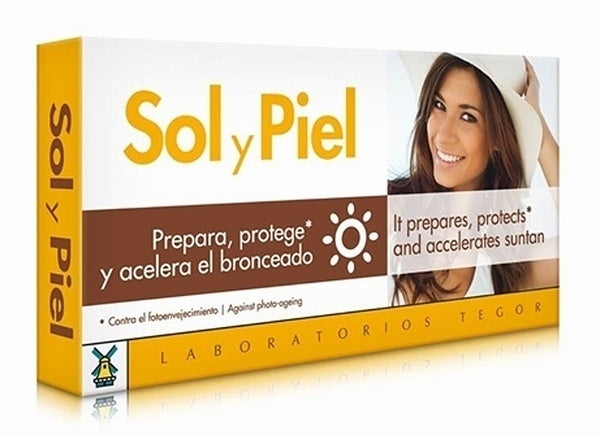 Tegor
Tegor Sol Y Piel - 40 Capsules
£11.62
Indications: Skin that gets a tan with difficulty (white skin, sensitive skin that easily burns) . Prevention of sun damage on the skin and sight.
Dosage: Take one capsule with breakfast, and one with dinner. Start a fortnight before intense sun exposure (eg. summer holiday / start to the summer period). 
Composition: Dunaliella seaweed (Dunaliella salina) 300mg, Silicon 24mb, Zinc 5mg, Vitamin E 6mg, Lycopene 5mg, Lutein 5mg, Zeaxanthin 5mg, Astazanthin 600pg, Vitamin A 400pg, Selenium 27.5pg.