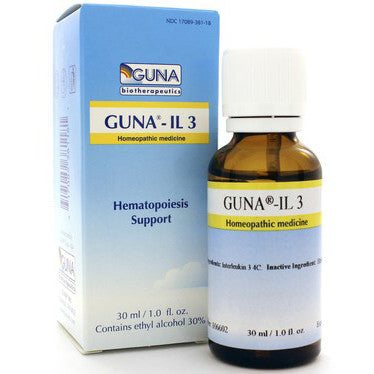 Guna
Interleukin 03 (IL3) 4CH - Drops
£22.58
Biological Functions:
Stimulation of mastocyte growth. Stimulation of hematopoiesis.
Indications:
Treatment of hematopoietic disorders.
Treatment of the side effects of chemotherapy, radiotherapy and allopathic antiviral therapy.
• hemopoiesis disorders
• side effects due to chemotherapy, radiotherapy and antiviral treatments
• early aging
• memory impairment
• digestive disorders
• dizziness with vomiting
• skin rashes
• migrating pain
Dosage:
15-20 drops twice a day (standard dosage).