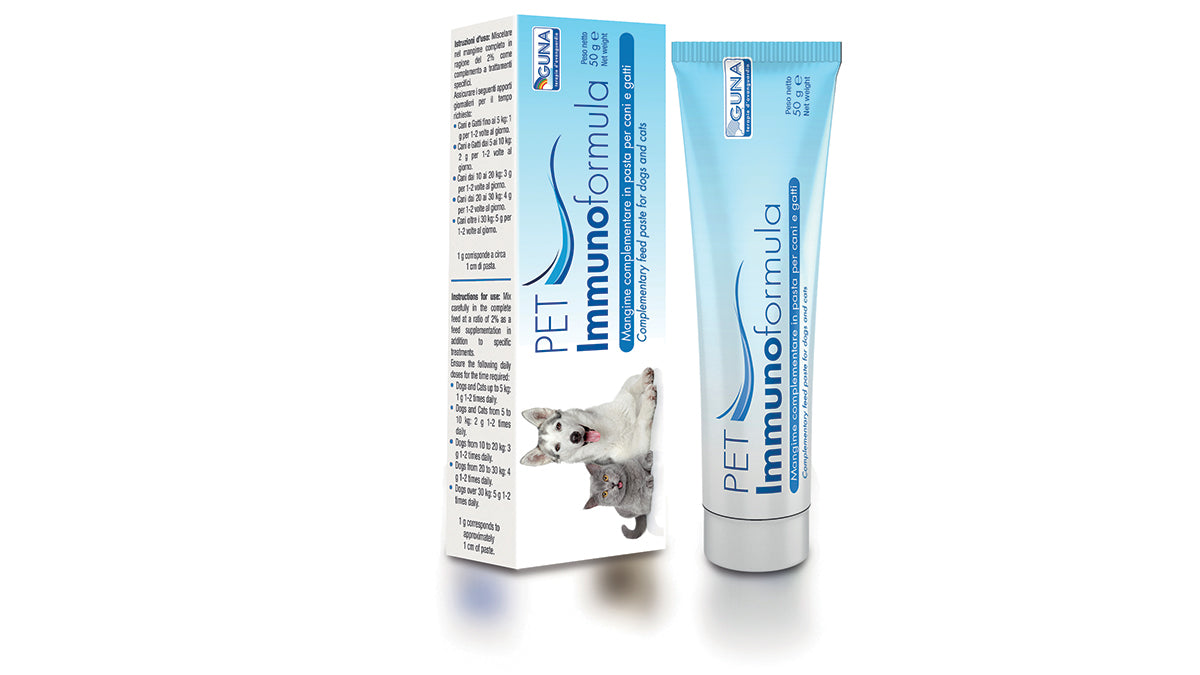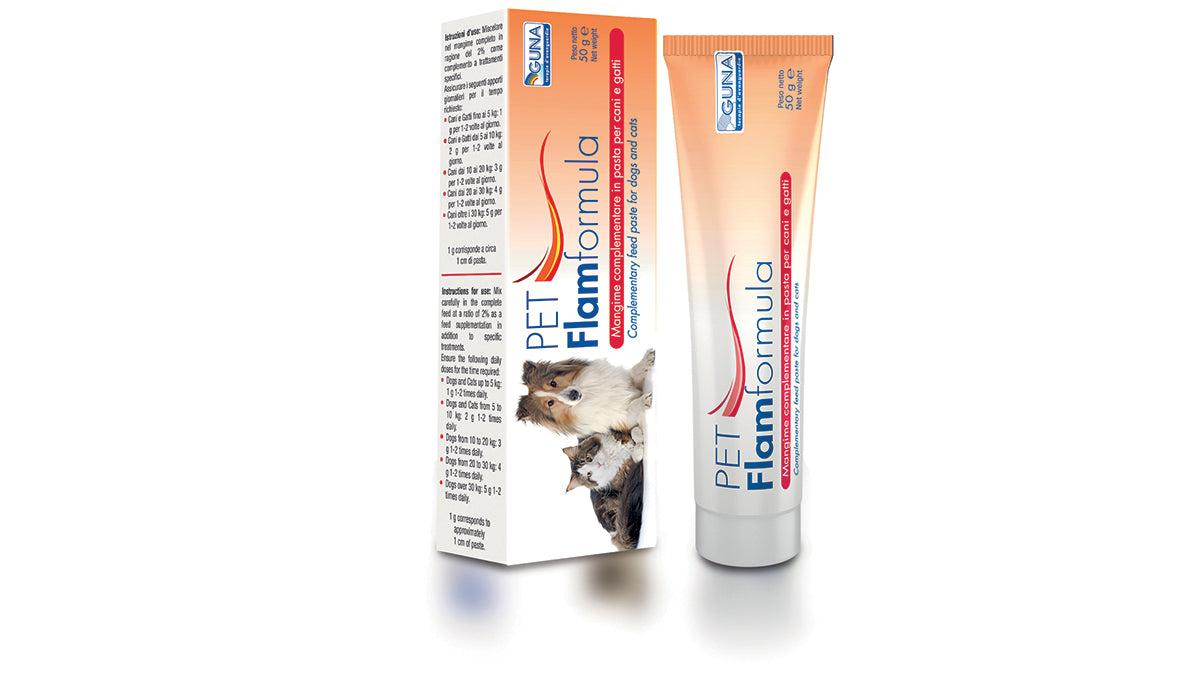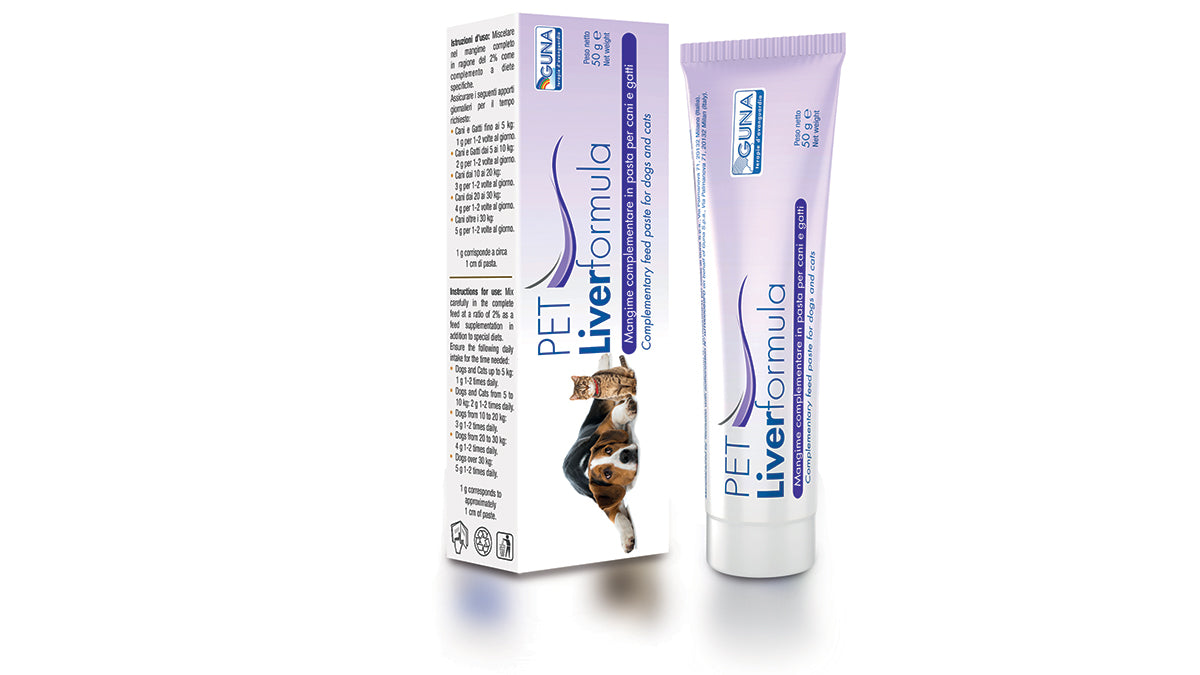 PETFORMULA LINE
PET Liverformula
£17.00
PET Liverformula is a complementary feed designed to improve the wellness of dogs and cats which may be affected by reduced liver function. It is complementary to special diets.
Instructions for use
Mix carefully in the complete feed at a ratio of 2% of daily food intake as a feed supplementation in addition to specific treatments.
PET Kidneyformula can be administered directly into your pet's mouth or in a bowl mixed with feed. If you spread it on your cat's paw, the cat will then take it spontaneously during daily cleaning of its fur.
Recommended dose
Ensure the following daily intake for the time needed:
Dogs and Cats up to 5 kg: 1 g 1-2 times daily.
Dogs and Cats from 5 to 10 kg: 2 g 1-2 times daily.
Dogs and Cats from 10 to 20 kg: 3 g 1-2 times daily.
Dogs from 20 to 30 kg: 4 g 1-2 times daily.
Dogs over 30 kg: 5 g 1-2 times daily.
Composition
Barley malt, Vegetable oils and fats from soy 8% and lindseed 8%, Maltodextrin, Mono- and diglycerides of palm oil, Glucose syrup, Products from plant processing (Silybum marianum, Curcuma longa, Taraxacum officinale), Brewer's yeast, Fish oil
Keep in a cool and dry place. Use the product within 30 days after opening.