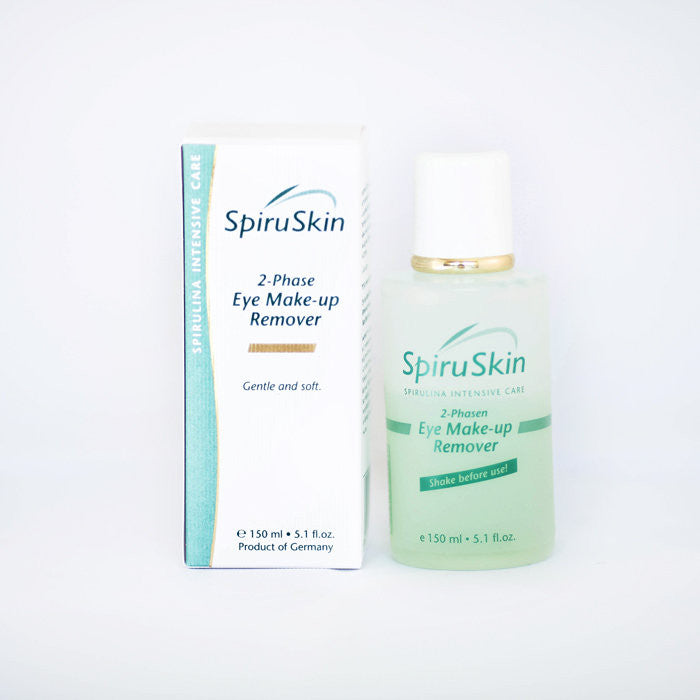 Spiruskin
Spiruskin 2 Phase Eye Make Up Remover
£21.88
Complete cleansing with SpiruSkin's fabulous 2-Phase Eye-Make-up Remover.
2-Phase Eye-Make-up Remover
This is especially suitable for:
the sensitive eye area of all skin types
a quick and gentle cleansing also for long persisting and waterproof eye make-up
contact lens wearers
The emulsifier free 2-phase preparation removes soft and thoroughly eye make-up and waterproof mascara. 
The combination of high quality plant extracts, spirulina platensis microalgae, provitamin B5 and valuable lipids has a pleasant and moisture preserving effect on the sensitive eye area. 
After a few seconds the eye area is free from all decorative cosmetics and is ready for further care products.
Important, natural substances:
Spirulina platensis microalgae with various amino acids, vitamins and vital substances
Corn flower extract
Chamomile extract (bisabolol)