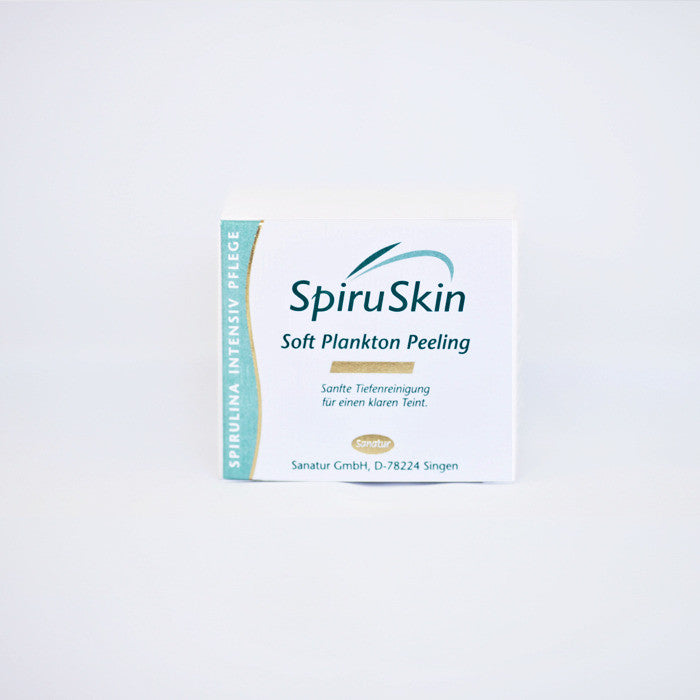 Spiruskin
Spiruskin Soft Plankton Peeling
£25.55
Complete your cleansing with SpiruSkin Soft Plankton Peeling.
Soft Plankton Peeling
Soft and thorough cleansing for a clear skin complexion. For all skin types, e.g.:
for moisture poor and dry skin
for adult skin
for demanding skin
for sensitive skin tending to facial erythrosis or telangiectasis
for irritated skin tending to redness
for fatty skin with big pores (seborrhea)
A massage with the micro fine partcles of this peeling gently removes peeled off epithelium (small horn particles), sebum and slight hornifications. It provides a pure and fresh skin complexion and enhances the absorption of further care products.
A regular peeling supports both cell activity and also nearly in a perfect way the regenerative phases of the skin.
Important, natural substances:
Spirulina platensis microalgae with various amino acids, vitamins and vital substances
Mallow extract
Cucumber extract 
Allantoin