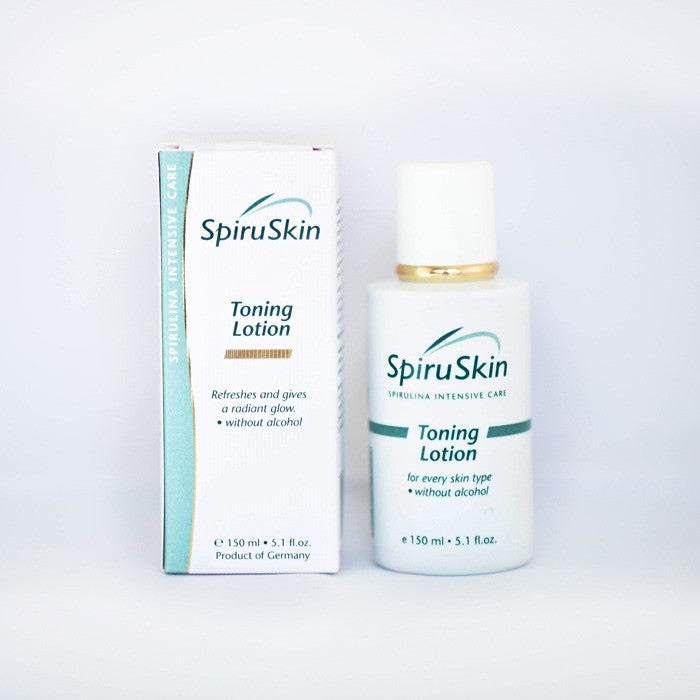 Spiruskin
Spiruskin Toning Lotion
£19.40
SpiruSkin Toning Lotion for all skin types.
Toning Lotion
SpiruSkin Toning Lotion without alcohol. For all skin types, e.g.:
for moisture poor and dry skin
for adult skin
for demanding skin
for sensitive skin tending to facial erythrosis or telangiectasis
for irritated skin tending to redness
for fatty skin with big pores (seborrhea)
for skin tending to impurities and acne
The various, natural micro nutrients of the micro alga spirulina platensis substantially support a vital, healthy skin complexion and already stimulate the natural resistance and skin regeneration on cleansing. Alo vera provides and preserves moisture, has a smoothing, decongestant and anti-inflammatory effect. Hamamelis refreshes, firm and tones the skin. The pleasant and discreet fresh scent completes this skin care adventure. 
Important, natural substances:
Spriulina platensis microalgae with various amino acids, vitamins and vital substances
Alo vera extract
Hamamelis extract