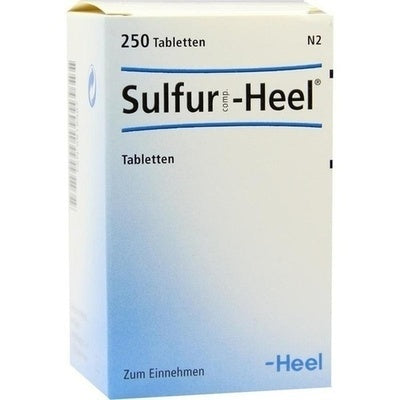 Heel
Sulfurheel Tablets
£7.95
Indications: Eczema and dermatosis. Pruritus. 
Dosage: In general, 1 tablet to be dissolved under the tongue 3 times daily.
Composition: 1 tablet cont.: Sulfur D4 30 mg; Daphne mezereum D4, Arsenicum album D6 15 mg each; Pix liquida D6 60 mg; Caladium seguinum D4, Capsicum annuum D4 90 mg each.