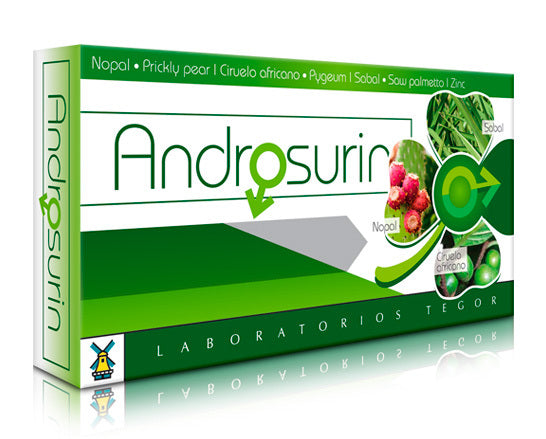 Tegor
Tegor Androsurin - Capsules
£13.59
Indications:
Food supplement, formulated on a plant basis, which contributes in a natural way by keeping the prostate in an optimal state of health.
The Nopal flower is an excellent remedy against benign prostate hyperplasia 
The lipophilic extract of African C iruelo (Pygeum africanum)  is a herbal supplement used in herbal medicine  to alleviate the symptoms of benign prostate hyperplasia, to regenerate the prostate tissue, when there is an  increase, of non-malignant origin, in the volume of the prostate.
Sabal contributes to improving  quality of life and urinary tract symptoms associated with BPH. Zinc Sulfate is very helpful in preventing prostate cancer.
Dosage: 3 Capsules a day.
Composition:
100 mg of standardized dry extract of Brassicare ™ (0.8% glucorafin).
350 mg AHCC (Shiitake Active Hexose Correlated Compound).