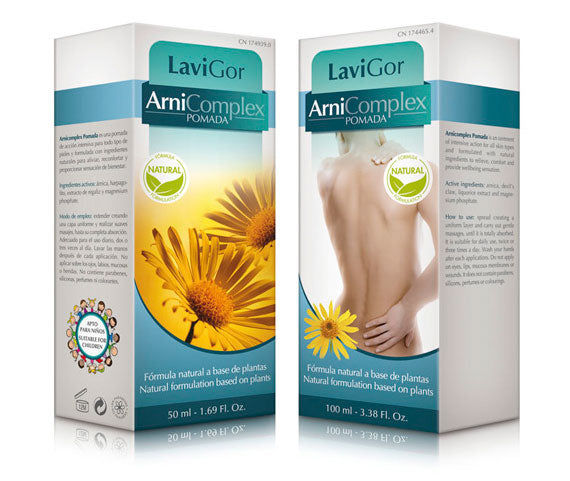 LaviGor
LaviGor Arnicomplex Ointment - 50ml
£8.87
Relieves, comforts and provides well-being. Intensive action ointment suitable for all skin types and formulated with natural active ingredients. No heat effect.
Instructions for use:
Spread creating an even layer and gently massage until completely absorbed. Daily use, two or three times a day. After application, wash your hands properly.

Composition: 
Arnica (calming and circulatory); harpafofito (soothing); licorice extract (soothing and antioxidant); Magnesium phosphoricum (salt # 7) (calming); vitamin E (antioxidant); shea butter (emollient and moisturizing), bisabolol (soothing), cocoa butter (emollient and moisturizing).