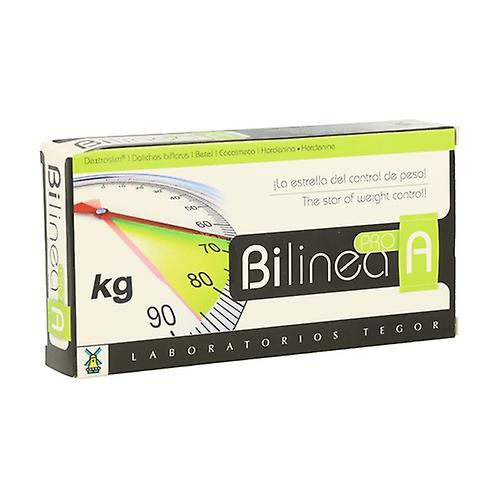 Tegor
Tegor Bilinea Pro A - 40 Capsules
£29.31
Indications: Dietary supplement based on natural ingredients with satiating, anti adipogenic, lipolytic and diuretic action, which supports weight loss regimes . Properties of Bilinea Pro A Bilinea is a formula that helps lose weight in those cases where you are making a plan to lose weight.
The main ingredient is fucus and wakame algae that act on metabolism by activating the use of fats that have been stored in the body. In addition, sarsaparilla helps purify and cleanse the body.
Meanwhile, chromium picolinate controls carbohydrates that are not used. Bilinea Pro A Benefits Bilinea Pro A helps the body to cleanse and purify itself in order to eliminate everything it does not need. Also, it is ideal in a weight loss plan, since it works in those situations in which a special stagnation is noted.

Dosage: 1-3 Capsules per day in the morning.
Composition
130 mg of Dextroslim. 120 mg of dry extract of 10: 1 Dolichos biflorus. 80 mg of dry extract of 10: 1 Betel (Piper betle). 50 mg of dry extract of Cocolmeca (Smilax cordifolia). 7.5 mg of Hordenine 98%.