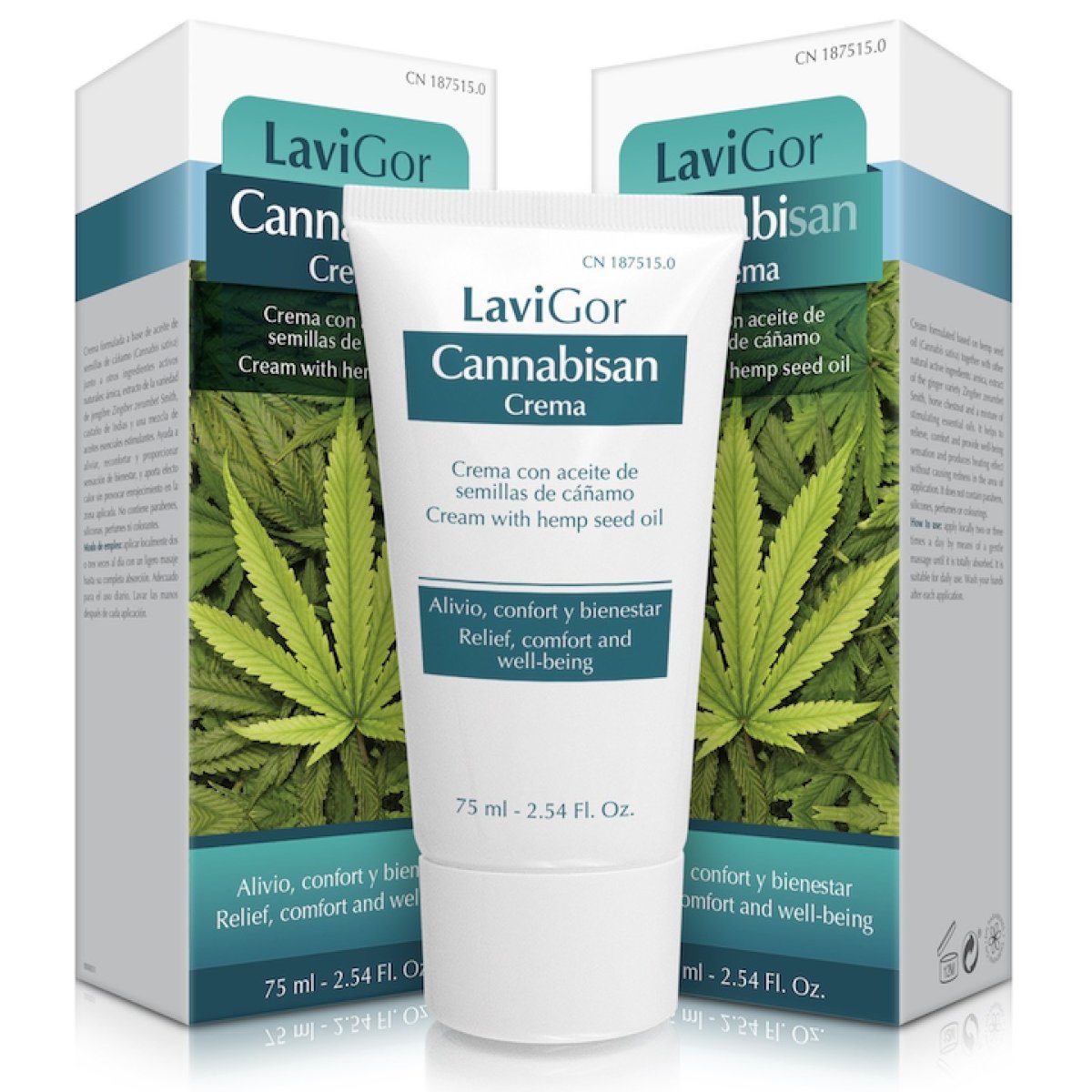 LaviGor
LaviGor Cannabisan Hemp Cream
£15.51
Hemp oil creams and lotions are getting more and more popular due to the wide variety of uses and applications. Hemp oil is a powerful ingredient in skincare due to its nutritional power, healthy fats and mineral content. Studies prove hemp oil's positive effect on skin disorders and PMS symptoms.
Cannabisan Cream is a body cream with hemp seed oil and heating effect. It relieves the pain and stiffness in joints and muscles. It works as an analgesic and provide anti-inflammatory action with the help of hemp oil and other natural active ingredients. This cream provides you with an intensive and long-lasting heating effect, preceded by a slight feeling of cold. It doesn't burn or cause redness on the applied area.
Cannabisan Hemp Oil Seed Cream reduces pain and also can helps with the following conditions:
Skin disorders such as eczema or sever dryness and itching.
Arthritis
Eases PMS symptoms: lower back and abdominal area cramps
It does not contain parabens, silicones, colourings or perfume.
ACTIVE INGREDIENTS:
Hemp oil (Can na-bis Sativa). Hemp oil contains large amounts of omega 3 and omega 6 essential fatty acids that aid anti-inflammatory action. The oil also contains can na-bidiol (CBD), an effective component in reducing inflammation and pain.
Arnica (flower)
Extract of the ginger variety Zingiber ZerumbetSmith
Horse chestnut
A mixture of stimulating essential oils (eucalyptus, mint, cinnamon and ginger). Essential oils mixture is responsible for a lasting heating effect, preceded by a slight decrease in temperature. It helps block the transmission of pain signals to the brain, reducing discomfort and stiffness and increasing the blood flow in treated area.
Application:

Apply 2 or 3 times a day and massage lightly until fully absorbed. Wash your hands after the application.