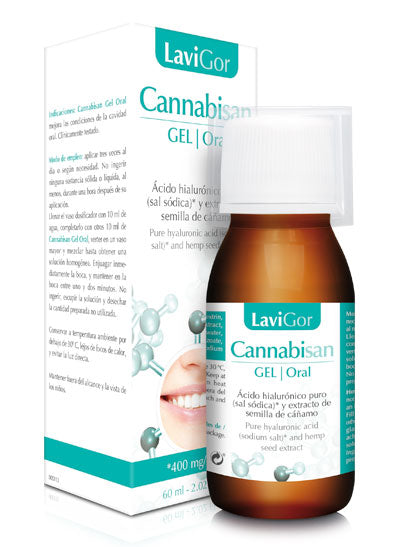 LaviGor
LaviGor Cannabisan Oral Gel - 60ml
£15.15
Especially indicated to improve the conditions of the oral cavity. Clinically tested.
Pain in the mouth and pain of the teeth.
Dosage: Apply three times a day or as needed. Do not ingest any solid or liquid substance for at least one hour after its application.
Fill the measuring cup with 10 ml of water, complete it with another 10 ml of Cannabisan Oral Gel, pour into a larger glass and mix until a homogeneous solution is obtained. Immediately rinse the mouth, and keep in the mouth between one and two minutes.
Do not swallow, spit out the solution and discard the unused prepared amount.
Composition: 
Hemp Oil (Soothing); pure hyaluronic acid (moisturizing, repairing and soothing); polyvinylpyrrolidone (protector, soothing and optimizer of the rest of the active principles); propolis (balsamic) and witch hazel (soothing).