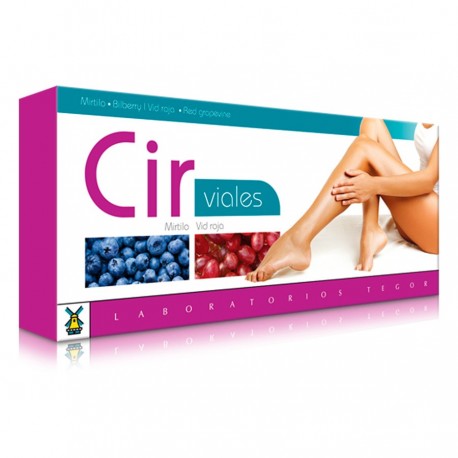 Tegor
Tegor Cir - 20 Vials
£26.09
Indications: Formulated to alleviate circulatory problems , making it ideal for reducing varicose veins, phlebitis and venous insufficiency. This product activates blood circulation, optimising the rise of the blood and thus reducing the swelling and discomfort caused by the long hours that you must spend standing or sitting, causing poor circulation in the legs.
Dosage: One vial a day, diluted in water or juice, for 20 days. Repeat if necessary.
Composition: Onion (Allium cepa) 600 mg. · Violet (Viola odorata) 600 mg. · Propolis Extract 600 mg. Lactobacillus · 300 mg. · Thyme (Thymus vulgaris) 200 mg. Salvia officinalis · 200 mg. · Plantain (Plantago major) 200 mg. · Acerola (Malpighia glabra) 200 mg. · Vitamin C 55.6 mg. · Vitamin B1 1.2 mg. · Vitamin B2 1.6 mg. · Vitamin B6 2mg. · 0.175 ml orange juice. · Fructose 2.4 g.