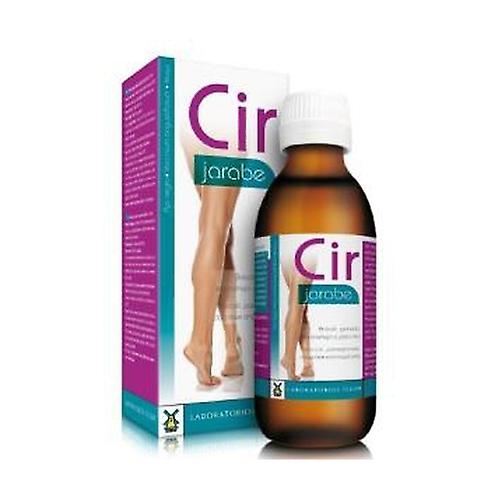 Tegor
Tegor Cir Syrup, 200 ml
£18.26
Indications: Herbal syrup and active ingredients of plant origin to alleviate the manifestations of venous insufficiency with its elaborate mixture due to the ingredients makes the legs rest with a feeling of lightness and well-being. 
Dosage: Take 10 ml once or twice a day.
Composition: Myrtle (Vaccinium myrtillus L., fluid extract), red vine (Vitis vinífera L., fluid extract), sweet pepper (Melilotus officinalis (L.) Pall, fluid extract), witch hazel (Hamamelis virginiana L., fluid extract), citrus bioflavonoids, quercetin, hesperidin, rutin, thickeners (sodium carboxymethylcellulose and glycerin), sweetener (sucralose), preservatives (sodium benzoate and potassium sorbate), diluent (water).