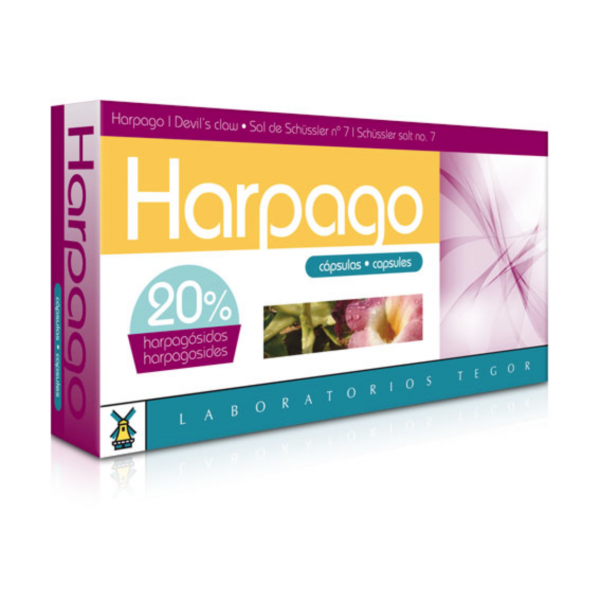 Tegor
Tegor Harpago - Capsulas
£11.79
Actions:
Anti-inflammatory (harpagoside, sterols).

Slightly analgesic.

Spasmolytic.

Lipid-lowering.

Uricosuric diuretic.

Appetizer, eupeptic and cholagogue (bitter iridoids).
Indications:
Rheumatic diseases (rheumatoid arthritis, osteoarthritis, fibromyalgia ...).

Hepatobiliary dyspepsia, diverticulitis, gout.
Dosage: 1-2 Capsules a day before meals.
Composition:
300 mg of harpagofito of standardized dry extract (20% in harpagoside).

20 magnesium (Schüssler salt # 7).