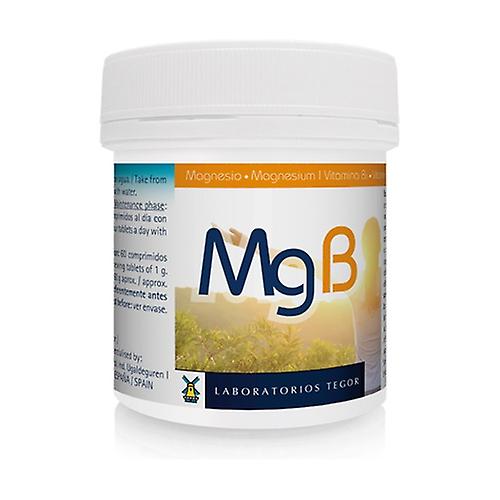 Tegor
Tegor Mgb (Magnesium & B-Group Vitamins) - 60 Tablets
£9.49
Indications: Supplement of magnesium and vitamins of group B to administer in situations of deficiency and for the correct maintenance of your muscles, bones and central nervous system.
1 gram orodispersible tablets with magnesium carbonate and group B vitamins.
A sufficient supply of magnesium is very important, as it is an essential nutrient for the body. Mild hypotensive effect necessary for a large number of biochemical reactions to occur. Vitamins of group B that intervene as coenzymes in the metabolism of nutrients and in obtaining energy by the body.
Dosage: Take 1 or 2 tablets a day after meals, leaving the tablet to break in the mouth before being swallowed. They can also break down with water.
Composition: 
Magnesium carbonate, Vitamin B3 (Nicotinamide), Vitamin B2 (Riboflavin), Vitamin B6 (Pyridoxine hydrochloride), Vitamin B1 (Thiamine hydrochloride), Vitamin B12 (Cyanocobalamin), Acidulant (Citric acid), Dextrose (stabilizer) (Blood orange aroma), Anti-caking agent (Magnesium stearate), Sweetener (Sucralose)