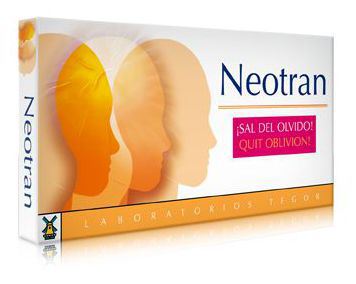 Tegor
Tegor Neotran - Capsules
£12.69
Indications: Increase memory, for those of a certain age. Problems with memory.
Dosage:  Take 1 capsules a day.
Composition: 
120 mg of polypodium leucotomus (anapsos).

50 mg of vinca minor L (periwinkle).

50 mg of ginkgo biloba L (ginkgo).

100 mg of phosphatidylserine.

30 mg of coenzyme Q10.

50 mg of omega 3 fatty acids (32 mg EPA and 18 mg DHA).