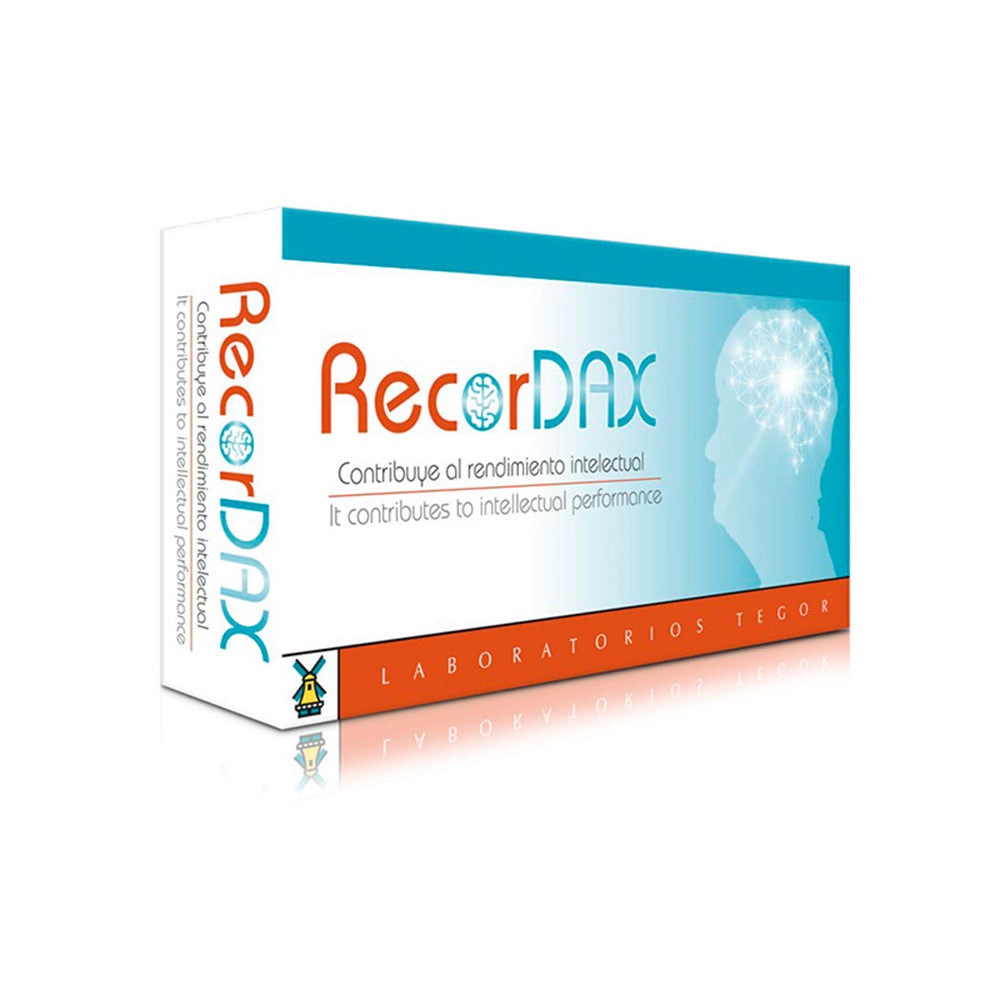 Tegor
Tegor Recordax - 40 Capsules
£19.07
Indications:  
Food supplement based on Bacopa monieri, monieri melena and B complex vitamins. Vitamin B5 or pantothenic acid in the formula contributes to intellectual performance and the synthesis of vitramine D and some neurotransmitters. 
Dosage:  1 capsule per day.
Composition:
Bacopa (Bacopa monnieri) extract standardized to 50% in bacosides, Lion's mane (Hericium erinaceus) dry extract 20: 1, Vitamin B1, Vitamin B5, Vitamin B6, Vitamin B12.