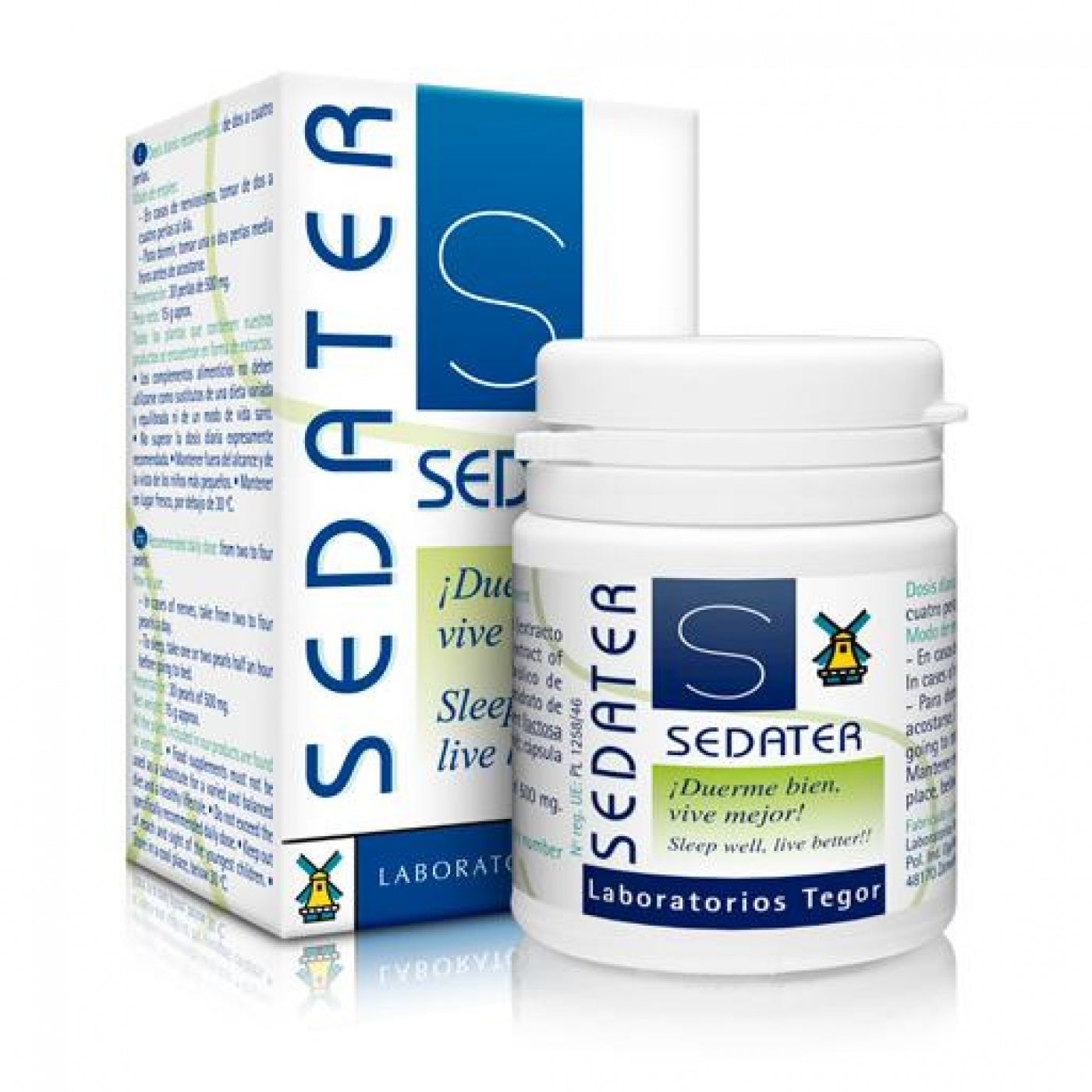 Tegor
Tegor Sedater
£7.52
Indications: Food supplement based on valerian and hopes that helps you live calmly and fall asleep at night. In addition, it is useful to reduce stress and anxiety levels, and avoid nervousness problems.
Dosage: In case of nervousness: take 2 to 4 pearls per day. 
To sleep: take 1 or 2 pearls half an hour before going to bed.
Composition per pearl: Valeriana officinalis auct non L (valerian) 125 mg, Humulus lupulus L (hops) 27.8 mg, lactose monohydrate, excipients qs